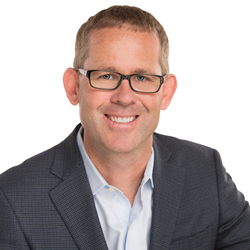 I'm very happy to have been asked to serve," said Eric Thurston. "It's a great group of people and I'm looking forward to contributing,
Austin, TX (PRWEB) September 14, 2015
Personify, the leader in association management software for associations and other non-profits, is pleased to announce the appointment of Eric Thurston, President and Chief Executive Officer, to the Industry Partner Alliance of the American Society of Association Executives (ASAE).
The Industry Partner Alliance (IPA) represents the interests of providers of products and services to associations. The IPA advises ASAE's staff and Board of Directors on issues of importance and develops programs and services that increase the value of ASAE's Industry Partner membership.
"Personify has a long history of supporting ASAE and especially the IPA," said Karl Ely, senior vice president and publisher for ASAE, and executive staff liaison to the IPA. "We're pleased to have someone of Eric's stature on the group."
"I'm very happy to have been asked to serve," said Eric Thurston. "It's a great group of people and I'm looking forward to contributing."
The IPA held its first meeting of the FY16 volunteer year in conjunction with the 2015 ASAE Annual Meeting and Exposition, in Detroit, MI in August.
About ASAE and the ASAE Foundation
ASAE is a membership organization of more than 21,000 association executives and industry partners representing 9,300 organizations. Its members manage leading trade associations, individual membership societies and voluntary organizations across the United States and in nearly 50 countries around the world. With support of the ASAE Foundation, a separate nonprofit entity, ASAE is the premier source of learning, knowledge and future-oriented research for the association and nonprofit profession, and provides resources, education, ideas and advocacy to enhance the power and performance of the association and nonprofit community. For more information about ASAE, visit http://www.asaecenter.org.
About Personify: Personify provides AMS/CRM solutions that help leading associations and other non-profit organizations optimize relationships to achieve sustainable success. With a singular focus on the member-centric enterprise market and the most complete solutions for transacting, managing and analyzing constituent data, Personify helps its customers enhance constituent loyalty, increase constituent engagement and grow revenues. Personify has the highest average product satisfaction of the leading providers of AMS products to mid-to-large associations according to the 2014 AMS Market Study, by Lehman Reports.