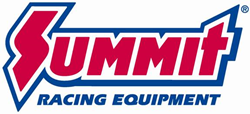 Tallamdge, OH (PRWEB) September 10, 2015
Yukon Gear & Axle Grizzly Lockers are designed to deliver equal power to a truck's tires for serious traction in the muck, and offer smooth disengagement for negotiating turns on the street. Grizzly Lockers are also quieter than other locking differentials, reducing the telltale "clunk" of the locker's mechanical engagement.
With a forged case and internals made from 8620 steel, Grizzly Lockers are plenty strong to tackle anything the trail dishes out. Yukon Gear's patent-pending internal locking mechanism eliminates a lot of the common failure points of other locker designs. Each one is made in the USA too, for extra peace-of-mind when venturing deep into the wild.
A Grizzly Locker replaces the entire stock carrier assembly. Yukon makes over 25 Grizzly Lockers for different vehicle and axle configurations. In addition to off-roaders, they're a good choice for drag racers and high performance street machines.
Popular applications include:

Dana 30
Dana 44
Ford 9 inch
Ford 8.8 inch
GM 8.5 inch
Toyota 8.0 inch
The guys at PowerNation TV's Xtreme Off-Road think Yukon Axle's Grizzly Lockers are awesome too. That's why they used one as the centerpiece of their DIY Axle Build from Episode 16. See it get installed here.
Summit Racing Equipment
http://www.SummitRacing.com
1-800-230-3030