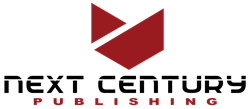 Over the past 2 years, we have seen tremendous growth in the number of new authors that contact Next Century to help them in bringing their books to market
(PRWEB) September 09, 2015
Prior to joining NCP, Brad Tirey spent a decade at AuthorHouse, an Author Solutions subsidiary, out of Indiana and Tennessee. In Tirey's new position he will be building a call center and managing the company's ever-growing acquisitions/publishing service's department.
"Over the past 2 years, we have seen tremendous growth in the number of new authors that contact Next Century to help them in bringing their books to market", says the CEO of Reader's Legacy Ken Dunn. "On our current run rate, we will grow from 20 new author clients a month to over 100 by the 2nd quarter of 2016. Brad is the right man at the right time. We are excited to welcome him to our executive team. I am confident that Brad can guide us through this growth".
About Next Century Publishing (NCP):
NCP is a hybrid publishing company that has carved out a niche by offering a wide variety of publishing services to its clients. At NCP, an author's needs are assessed and the right publishing platform is suggested based on those desires. From simple E-book publishing to traditional trade publishing, NCP does it all. NCP's revenues have grown by over 200% in each of the past 3 years. With offices in Las Vegas, Toronto and Panama, the company is now prepared for another triple digit growth year.
Media inquiries: Shannon Lutz (702)912-2405 Shannon(at)NextCenturyPublishing(dot)com