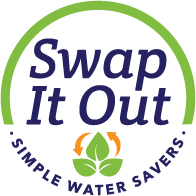 "Swap It Out" is a simple, cost-effective program to encourage homeowners to change their landscape's water use from a gulp to a sip, one plant at a time.
Azusa, CA (PRWEB) September 09, 2015
Because in a drought the worst thing you can do for your landscape is to do nothing, Monrovia announces "Swap It Out" a new initiative to arm homeowners with smart, sensible, do-it-this-weekend ideas for reducing water use by selectively removing plants that are thirsty, under-performing slackers and replacing them with water-wise overachievers.
"Drive through a residential neighborhood and it's obvious that the all-or-nothing, "brown is the new green" message is rampant as drought continues well into its fourth year. "Many homeowners are simply immobilized about how to move forward responsibly," said Monrovia spokesperson, Kate Karam. "Swap It Out" is a simple, cost-effective program to encourage homeowners to change their landscape's water use from a gulp to a sip, one plant at a time. No big investment in re-landscaping overnight. "Monrovia's goal is to spur longer term thinking by providing specific plant alternatives for tired, struggling plants that still drink up, but don't add beauty."
HOW "SWAP IT OUT" WORKS
Whether because of lack of knowledge about excellent alternatives, or fear of planting anything in a drought, many homeowners continue to lavish precious water resources on plants (such as the rose pictured here) that are clearly on their last legs. "Swap It Out" suggests that by just yanking out the worst offenders and replacing them with water-wise alternatives homeowners, start to make an impact. When homeowners see how drought-tolerant once established Flower Carpet roses can replace thirstier hybrid teas or how a hedge of water-wise Emerald Wave laurel provides privacy equal to privet, and that a border of daylily, African iris, Russian sage and dwarf maiden grass can look English cottage pretty even with the tap off, homeowners might be motivated to keep going with the transformation.
In addition to the list attached, consumers can go to Monrovia's Facebook page, supply their zip code, and ask for a water-wise swap-out suggestion for a specific slacker plant. While there, consumers can also enter to win a deluxe rain barrel from Gardener's Supply Company. According to Karam, "It's our goal with "Swap It Out" to end the botanical crime scenes of under-performers allowed to party it up while giving homeowners the useful, money-saving, advice they need."
WHAT ABOUT EL NINO?
Many in California are banking on epic El Nino rains this winter, but experts warn that even an historic weather event is unlikely to reverse the impacts of four years of sustained drought. In other parts of the West, little relief appears to be forthcoming this winter. Clearly, immediate action to transform our gardens into water-wise environments is essential. "We can no longer afford plants that are takers, not makers. If a plant isn't giving a stellar performance, bursting with blooms, luxuriously leafy or succeeding in providing much needed shade or privacy, it's time to Swap It Out," says Kate Karam.
5 Ways to Spot a Plant that Needs Swapping
--It's no longer producing blooms
--It's getting drip irrigation but has already died
--It's been so poorly pruned that it can't be coaxed back into shape
--Large sections of the plant are dead
--It fails to thrive even under ideal conditions
ASSETS:
Hi res images are available for plants listed and linked to below
Feel free to use this logo and the attached images; please credit Courtesy of Monrovia
About Monrovia:
Founded in 1926, Monrovia is the leading grower of premium container-grown perennials, shrubs and ornamental plants, with more than 3,600 varieties, including more than 250 exclusives. Monrovia works with the world's best breeders to bring improved plants to the gardens of America and Canada. Its plants are nurtured by hand to produce healthy plants that flourish in the landscape. Monrovia's four environmentally responsible nurseries are located in Visalia, CA, Dayton, OR., Cairo, GA, and Granby, CT. Monrovia plants can be purchased in-store or online with delivery to independent garden centers, and through re-wholesalers nationwide. The company remains a family owned entity.