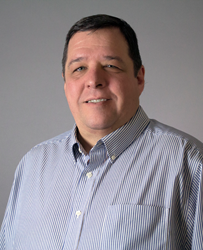 I'm looking forward to helping people find their why – what they are all about – and figuring out what they need to do to get there.
La Porte, TX (PRWEB) September 09, 2015
Bruce Hastie always knew he wanted to make a living helping others achieve their dreams. Now he's pursuing that passion by opening his own Growth Coach franchise to serve eastern Houston.
The Growth Coach is the largest provider of affordable group coaching workshops in the nation, but coaches also offer one-to-one coaching services, remote coaching delivered via phone and web, and coaching for special projects as well as alternative financing, business valuation services, sales mapping and more. Clients include the owners of small- and medium-sized businesses, management teams, sales teams and self-employed professionals among others. Hastie's local franchise services East Houston, Deer Park, La Porte, Baytown, Kemah, Seabrook, Dickinson and the surrounding communities.
"I was ready to open my own business. When I came across The Growth Coach, I was impressed with the company's commitment to helping people rather than just making a profit. That focus resonated with me from the beginning and it's ultimately what made The Growth Coach a good fit for me," Hastie said. "The way the economy turned out… I did everything I could and it cost me my marriage. I want to be in a position where I can help other people avoid that hardship."
Hastie grew up in Phoenix and graduated from the US Naval Academy before being assigned to the Civil Engineer Corps, where he served as a SeaBee Officer and an engineering and construction projects and contracts manager for 11 years. After leaving the Navy, he worked as a project engineer for NASA contractors and the petrochemical industry. Hastie also volunteered as a life coach and seminar director for a non-profit organization for 18 years before becoming a Growth Coach.
"Every position I've ever held involved some element of coaching or consulting to build stronger business systems or increase financial security. Whether or not it was technically part of my job, that's really what I've always enjoyed most. I always planned to officially get into coaching at some point and this felt like the right time," Hastie said.
"I'm looking forward to helping people find their why – what they are all about – and figuring out what they need to do to get there," he added.
As a Growth Coach, Hastie is also certified in The Strategic Mindset coaching process, which adheres to the standards, practices and policies that the International Coaching Federation has set forth in their Code of Professional Standards and Ethics.
The Growth Coach, founded in Cincinnati, Ohio, sold its first franchise in 2003, but its leaders have a successful 20-year track record of helping business leaders find success and balance. Today the business and sales coaching franchise is in more than 100 markets worldwide. The Growth Coach was included in Bond's "Top 100 Franchises" and recognized in Entrepreneur Magazine's "Franchise 500" and "Best of the Best," in USA Today as one of the "Top 50 Franchises for Veterans" and "50 Top Franchises for Minorities" and has been featured on FOX, CBS and NBC. The company's Strategic Mindset Process is so effective that it comes with a money-back guarantee.
For more information about how The Growth Coach of East Houston can help you and your business, call (832)771-5436, email BHastie(at)TheGrowthCoach(dot)com or visit http://www.TheGrowthCoachEastHouston.com.
ABOUT THE GROWTH COACH
The Growth Coach was founded in Cincinnati in 2003 and is the only pure business and sales coaching franchise aimed at driving success while balancing the lives of business owners, managers, sales people, self-employed professionals and executives across a wide spectrum of businesses and industries. The Growth Coach specializes in group workshops and individual coaching with the goal of helping clients gain greater focus and leverage to work less, earn more and enjoy more fulfilling lives. The Growth Coach is active in more than 100 markets in the United States and abroad and is always looking to expand domestically and internationally. For more information about the company or the process of opening a business coaching franchise, visit http://www.TheGrowthCoach.com.