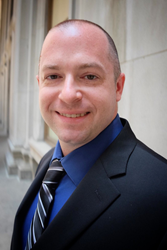 Rolling Hills Estates, CA (PRWEB) September 10, 2015
Komodo Cloud, LLC, a leader in IT transition and transformation services is pleased to announce that Joseph Noga, VP of Technology, will speak at the worldwide Splunk user conference, .conf2015. Joe will highlight observations on utilizing Splunk for tracking business transactions. Joe will speak, at 1:00 pm PDT Tuesday September 22, 2015 alongside a Tech SVP from a major financial institution. Noga will describe how Splunk enables financial institutions to deliver innovative services that provide real-time visibility and enable successful tracking of business transactions.
Traditionally, Splunk software has been used to ingest and analyze machine-generated data. Komodo has extended this use to ingest and analyze business transactions, such as cash movement in banking. This has provided powerful business capabilities such as tracking transactions across multiple systems, measuring business volume, and identifying trends, etc. It's allowed prediction of the business impact of unexpected events to a level of refinement previously unavailable. Our team has been able to leverage the Splunk API calls to create a business-targeted application with a customized GUI interface. Our client SVP will reflect on the results.
About Komodo Cloud, LLC
Komodo Cloud, LLC a leader in IT transition and transformation services for enterprises, SIs and ISVs. "Born in the cloud", Komodo Cloud provides value to customers without the limitations and undue influence imposed by technology manufacturers. Komodo enables organizations to optimize IT infrastructure resources and run IT as a business by delivering transformation/transition services, managed and professional services, and IT products from top manufacturers via unique partnerships. The Company is headquartered in Rolling Hills Estates, CA with sales and engineering offices in Chicago and the Bay Area. For more information, visit http://www.komodocloud.com, 424.488.7755, or email info(at)komodocloud(dot)com.