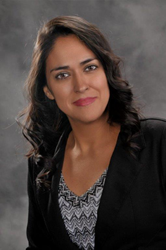 "New Penn's ability to help every client obtain a better rate through credit enhancement truly speaks highly about the company, and how we care about their future,"
Philadelphia, PA (PRWEB) September 14, 2015
New Penn Financial today announced the hiring of Theresa Flores as Sales Manager. Theresa was selected for this role because of her 12 years of diverse experience at a major bank. Beginning as a Mortgage Consultant, she quickly grew and thrived in a plethora of roles, including Relationship Management and Business Development.
Being a mother of four children has enabled Theresa to fine tune her ability to combine a caring personality with an aggressive work ethic. These two traits create the ultimate customer experience; and this experience will only be strengthened by New Penn's offerings. "New Penn's ability to help every client obtain a better rate through credit enhancement truly speaks highly about the company, and how we care about their future," Theresa said. "New Penn also allows me to close loans quickly through local processing and underwriting."
"We are so excited about Theresa joining us," says Deena Sisson, Texas Regional Manager. "Her extensive knowledge of the residential mortgage industry, and her can-do attitude will help us grow more than ever in the San Antonio market."
About New Penn Financial
New Penn Financial® continues to assemble deeply experienced and highly seasoned industry leaders making us one of the fastest growing lenders in the nation. As a direct lender and servicer, we have positioned ourselves to be able to provide loans that serve a variety of scenarios. This allows us to assist more customers while maintaining the highest compliance standards and ensuring great customer service at every stage. Our leadership has successfully and strategically directed their teams to be prosperous during the downs of a challenging economy while capitalizing on the potential of a robust one. This depth of wisdom and focus on quality allows us to innovate with confidence, develop superior products, provide exceptional service and support, and back it up with the kind of solid foundation that is renewing the American Dream, all across the country.