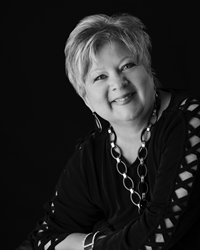 Being passionate about interior design, chairing the IDS Resource and Design Expo has given me a great platform to provide an even larger range of assets to our design community.
(PRWEB) September 15, 2015
Interior decorators, design professionals and industry vendors will unite at the Dallas Trade Mart on October 1 for the new and improved 2015 Resource and Design Expo, a prominent trade only event presented annually by the DFW Chapter of the Interior Design Society.
Linda Baker, Principle Designer and Owner of Baker Design Group, is an active professional member of the IDS and is directing the upcoming expo with an expanded showroom, additional activities and an unprecedented number of vendors. Partnered with Dallas Market Center, the enhanced vendor showcase offers an opportunity for companies to showcase their products and services to a large variety of design professionals representing local firms, while exposing designers to new resources, products and industry relationships.
With more than 2,000 members, the IDS is one of the country's largest design organizations dedicated to serving the residential interior design industry. The IDS embraces four core values including professionalism, community, influence and growth. There is also a focus on making a positive impact on their communities.
The Resource and Design Expo is not only a networking opportunity, but a philanthropic one as well. Proceeds raised from the vendor showcase will support Dwell with Dignity, a nonprofit group of interior designers and volunteers dedicated to creating soothing, inspiring homes for families struggling with homelessness and poverty. The IDS has historically worked closely with the organization to provide and install home interiors for families, including items such as furnishings and art, bedding and kitchen supplies and food in the pantry.
"This is our biggest opportunity as a fund raising event to help Dwell with Dignity which now has offices in Dallas and Atlanta. Their expansion is largely due to IDS in the past, as we created the models of efficiency used as the benchmark with their endeavors," IDS President Nicole Arnold said. "It has been our privilege to support Dwell with Dignity for the last four years as they work tirelessly to help the homeless set on the path to a successful life without the distraction of having to keep up with a substandard living environment."
New to the expo for 2015 and inspired by HGTV's White Box Challenge, the "Out of the Box Design Challenge" gives designers the chance to share their perspectives and creative solutions in onsite 10x10 vignettes with the support of DMC showrooms and IDS vendors. Two teams, each comprised of a mix of five designers and industry partners, will compete to bring together original design solutions in final vignettes that will be judged by esteemed celebrity designer guest, DANN Foley.
DANN is a world-renowned residential and commercial/hospitality designer who currently is in negotiations with major networks for his own TV show as he works on homes with architects worldwide. In addition to judging the design challenge, DANN will also be speaking about the business of design and discussing topics such as contracts and clients, licensing and branding and crossing over from design to television.
"Being passionate about interior design, this event has given me a great platform to provide an even a larger range of assets to our design community," Baker said. "I'm excited to have the Dallas Market Center as the new venue for our annual showcase and broaden this event to appeal to our entire design community by headlining DANN Foley as our speaker and reaching out to the talent of our designers to participate in the 'Out of the Box Challenge.'"
Dallas Market Center is not only sponsoring the expo event for the DFW chapter, but also will be hosting the National Conference for IDS in April of 2017.
With a visit from a superstar designer, a new "Out of the Box Design Challenge," and an expanded showroom with vendor booths, the 2015 IDS Resource and Design Expo promises to be a highly-attended, premiere event. The event is open to the public and will be on the first floor of the Dallas Trade Mart on October 1st, from 4-7 pm. For more information on competing in the design challenge, participating as a vendor or ticket pricing, visit click http://www.idsdfw.com.
___________________________________________________________________________________
Established in 2004, Dallas-based Baker Design Group has earned a reputation as a leading designer of commercial and residential interiors in the Dallas, Houston and Austin marketplace. Current information including projects, awards, team bios, media coverage, photo galleries and more are available at baker-designgroup.com.