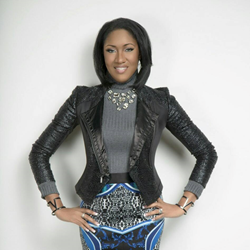 Your past doesn't have to dictate who you are, but it can help you discover who you're meant to be!
Houston, Texas (PRWEB) September 15, 2015
The 2nd Annual Voice Your Invisible Wounds Conference returns to Houston to celebrate survivors overcoming life travesties and obstacles of abuse, September 25-26, 2015 at the Norris Conference Center located at 816 Town and Country Blvd #210 in Houston, TX. Hundreds of men and women will connect with a strong circle of speakers to catapult them to the highest levels of healing and balance in their personal and professional lives with the theme of Removing The Mask. This is the only gathering aimed at celebrating men and women who have the power to live courageous despite life's hardships and difficulties. WE tv's Match Made In Heaven actress Phoenix White will be this year's keynote speaker hosted by Alissa R. Jones, Author, Speaker, Founder of Survivors With Voices Foundation and Voice Your Invisible Wounds Conference. Jones has earned several awards in her career and travels around the country speaking to men and women who are survivors. In her travels, Jones has successfully helped many who needed help in letting go of hurt and pain.
Two-day Conference Schedule:

Day 1: Friday, September 25th from 7 pm – 9 pm will feature an introduction of conference speakers and a meet-and-greet hosted by Women Empowering Change Founder, Shunte Davis.
Day 2: Saturday, September 26th from 9 am – 2 pm will feature leadership, survivor empowerment, and testimonial speakers hosted by Radio Personality Dawn Paul of Dr. Dawn Radio. The conference will end with a fundraising formal gala dinner and award ceremony from 7 pm – 11 pm with a red carpet starting at 6 pm.
Conference Speakers:

Professor Carlos Wallace - Author, Philanthropist, President/CEO of Sol-Caritas
Sarah Anderson - Survivor of Head & Neck Cancer
Kandice Ewing - Survivor of Mental Illness
Aleesha Barlow - Survivor of Child Abuse
Lou Gary Hughes - Leaderologist & Creator of WHY Leadership
Cherise Riley - Founder of Destiny Empowerment International
David Massey - Management & Program Analyst at The CDC in the Division of HIV/AIDS
Award Recipient's:

Majic 102.1FM Radio Personality Kandi Eastman to receive Survivor Award
Nichole Villafane to receive Odessa Award an Award of Forgiveness
Haynes Of Healing Hearts founder Andrea Haynes to receive Making A Difference Foundation Award
Women Empowerment Foundation founder Jazmine Jones to receive Making A Difference Foundation Award
Conference Sponsors:
Intravec Designs, Sol-Caritas, Why Leadership, DJ TNT, Kouture Kuisine, LG Entertainment LLC, Glam The Salon, Homes By Jones, Loans By Jones, Lemon Lime Light Media, Strictly Industry a Boutique PR Firm, Survivors With Voices Foundation, Something To Talk About Weddings & Event Management.
Conference Vendors:
Total Life Changes, It Works, Traci Lynn Jewelry, Essence Of Faith Hair Studio, A God Inspired Boutique, SCT's Kreations, Jubilee Jewelry, The Glamour Projects, A Rich Girl Handbags & Accessories.
Space is limited! Registration is open online at http://www.vyiwconference.com. Full registration includes all sessions and meals.
For sponsorship and vendor packages contact La'Torria Lemon at lemonlimelightevents@gmail.com or (832) 298-3834.
For all media inquiries contact Deborah Griffin, publicist at deborahmckj@yahoo.com or (323) 839-4521.