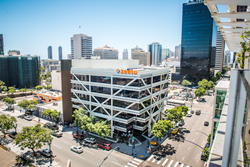 Sabiha will be a huge strength for Zeeto, especially as we continue to scale at such a fast pace and enter new verticals
San Diego, CA (PRWEB) September 15, 2015
In an illustration into their expanding growth, Ad Tech company, Zeeto, is excited to announce Sabiha Tudesco as its Director of Business Development. This newly created position accompanied by Mrs. Tudesco's amazing talent and industry reputation will bolster Zeeto's client base and help multiply the company's widening reach.
An industry veteran, Mrs. Tudesco brings over 11 years of experience as a VP and SVP of Business Development during her tenure at Permission Data. Her savvy ability to foster successful business relationships and root out potential clientele is an asset to Zeeto's growth endeavors. With her expertise, Sabiha has helped dozens of leading brands acquire leads to continually ensure high profitability.
"Sabiha will be a huge strength for Zeeto, especially as we continue to scale at such a fast pace and enter new verticals," said Zeeto CEO, Stephan Goss. "She has such a remarkable knowledge of the industry." As owner of popular websites Samples.com and GetItFree, Zeeto's stronghold in the online marketplace continues to grow. "I'm thrilled to put my skills to the test and join the fast paced and amazing culture that Zeeto has to offer," remarked Tudesco. "I am confident that my love for learning and willingness to bring in new business endeavors will bring Zeeto to the next level."
In her new role, Sabiha will look to implement Zeeto's one-of-a-kind proprietary technology in her sales arsenal. The "Zeeto Registration Marketing Platform" (ZRM), is responsible for making the company one of the largest lead generation providers in the nation, with over 50 million leads in 2014. The ZRM is cutting edge technology that creates high value leads and delivers predictive analytics for their partners at an appealing price making it a highly valuable piece of technology for clients.
About Zeeto
Zeeto develops technology that generates targetable, high value ad inventory for clients across all verticals – making us the leader in registration marketing technology. Zeeto's proprietary cutting edge technology uses custom in-house analytics and complex optimization algorithms to create a dynamic user experience that deliver high ROI leads – over 50 million generated in 2014. These algorithms determine the right questions to ask at the right time in order to trigger the most relevant advertisements possible, all while maximizing user experience. This high quality inventory is then available across the Zeeto Ad Exchange.
Recognized as an Inc. 5000 Fastest Growing Private Company, one of the Top 2 Places to Work in San Diego and a Top Workplace in the US for Millennials, we have some of the most creative minds and talented people in the industry. For inquiries please contact Brian Jones, Director of Public Affairs at: brian(at)zeeto(dot)io