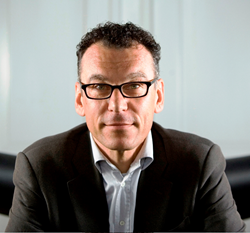 Not only do planners typically underestimate the time, difficulties, and costs involved in completing projects, they also overestimate the likely benefits – including the ease with which people will come up with ways to overcome obstacles.'
Oxford, United Kingdom (PRWEB UK) 16 September 2015
Forecasters should be given 'skin in the game' and rewarded for accurate projections while being penalised for mistakes that have severe consequences, says Professor Bent Flyvbjerg, BT Professor and Chair of Major Programme Management, Saïd Business School, University of Oxford. This would be one way to eliminate unrealistic proposals that encourage decision-makers to commit to large projects that can run billions of pounds over budget and also under-deliver billions on their promised benefits.
'Projects that should never have been started were given the green light because decision-makers succumbed to double or even triple biases at the initial cost-benefit analysis stage,' said Professor Flyvbjerg. 'Not only do planners typically underestimate the time, difficulties, and costs involved in completing projects, they also overestimate the likely benefits – including the ease with which people will come up with ways to overcome obstacles. In addition, the very existence of a cost-benefit analysis can cause decision-makers to over-estimate how well informed they are about the risks and benefits of a project'.
Professor Flyvbjerg believes that forecasters often fall victim to what he and his co-author calls the 'Malevolent Hiding Hand', a phenomenon that blinds people to the potential difficulties of a project. It is the evil twin to the 'Benevolent Hiding Hand' idea advanced by the economist Albert Hirschman – and much more common. When this is combined with the 'planning fallacy' – the tendency for people to underestimate the time for completion of a project – the outcome can be disastrous.
In 'The Principle of the Malevolent Hiding Hand; or, the Planning Fallacy Writ Large', forthcoming in Social Research, Professor Flyvbjerg and his co-author Cass R. Sunstein, Robert Walmsley University Professor at Harvard and co-author of Nudge, tested Hirschman's principle of the Benevolent Hiding Hand by analysing the cost-benefit ratios of 2,062 large projects.
Hirschman claimed that unrealistically optimistic planners who embark on unpredictably challenging plans are often rescued by human ingenuity and creativity – which they could not anticipate, but which ultimately led to success, principally in the form of unexpectedly high net benefits. Planners might never authorise certain projects if they had an accurate sense of the obstacles and costs that those projects would encounter. But once projects have been set in motion, if things begin to go wrong, people discover unexpected ways to set them right – hence the idea of a Hiding Hand, which 'beneficially hides difficulties from us'.
However, Flyvbjerg's and Sunstein's research revealed that, in 78% of cases, projects instead suffered from the Malevolent Hiding Hand, which also hides obstacles and difficulties, but in situations in which creativity does not emerge, or emerges too late, or cannot possibly save the day. 'One of the fiendish acts of the Malevolent Hiding Hand is that it hides not only the initial obstacles and difficulties, but also the barriers to creativity itself,' said Professor Flyvbjerg.
He said that it is bad policy to justify plans and projects based on faith in the Benevolent Hiding Hand. In most cases initial unexpected costs and difficulties will not be overcome by later creativity and benefits. Instead, policymakers should recognise the reality of the Malevolent Hiding Hand, and develop specific measures to overcome it. Introducing penalties for wildly inaccurate forecasts will encourage decision-makers and forecasters to look for the potential obstacles in a project and mitigate the effects of optimism bias and confirmation bias.
'We should not be surprised that forecasts are wrong if forecasters have no incentive to get them right. Only by creating such incentives will it be possible to begin to eliminate the worst consequences of the Malevolent Hiding Hand and the planning fallacy writ large,' he said.
For more information or to speak with Professor Flyvbjerg please contact the press office:
Josie Powell, Senior Press Officer, Saïd Business School
Mobile +44 (0)7711 387215; Tel: +44 (0) 1865 288403
Email: josie.powell(at)sbs.ox.ac.uk or pressoffice(at)sbs.ox.ac.uk
Kate Richards, Press Officer, Saïd Business School
Mobile: +44 (0) 7711000521; Tel: +44 (0) 1865 288879
Email: kate.richards(at)sbs.ox.ac.uk or pressoffice(at)sbs.ox.ac.uk
Notes to editors
About Saïd Business School
Saïd Business School at the University of Oxford blends the best of new and old. We are a vibrant and innovative business school, but yet deeply embedded in an 800 year old world-class university. We create programmes and ideas that have global impact. We educate people for successful business careers, and as a community seek to tackle world-scale problems. We deliver cutting-edge programmes and ground-breaking research that transform individuals, organisations, business practice, and society. We seek to be a world-class business school community, embedded in a world-class University, tackling world-scale problems.
In the Financial Times European Business School ranking (Dec 2014) Saïd is ranked 10th. It is ranked 10th worldwide in the FT's combined ranking of Executive Education programmes (May 2015) and 22nd in the world in the FT ranking of MBA programmes (Jan 2015). The MBA is ranked 7th in BusinessWeek's full time MBA ranking outside the USA (Nov 2014) and is ranked 5th among the top non-US Business Schools by Forbes magazine (Sep 2013). The Executive MBA is ranked 2nd worldwide in the Economist's Executive MBA ranking (Sep 2015) and 21st worldwide in the FT's ranking of EMBAs (Oct 2014). The Oxford MSc in Financial Economics is ranked 14th in the world in the FT ranking of Masters in Finance programmes (Jun 2015). In the UK university league tables it is ranked first of all UK universities for undergraduate business and management in The Guardian (May 2015) and has ranked first in nine of the last eleven years in The Times (Sept 2014). For more information, see http://www.sbs.ox.ac.uk/
About Bent Flyvbjerg
http://www.sbs.ox.ac.uk/community/people/bent-flyvbjerg
About Cass R. Sunstein