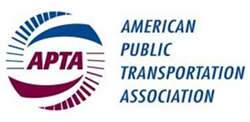 (PRWEB) October 01, 2015
Activu Corporation will demonstrate its proven approach to video wall and collaboration solutions for transit center control rooms and rail operations centers at the 2015 American Public Transportation Association (APTA) Meeting & Expo, October 4-5 in San Francisco.
Activu will demonstrate its intelligent visualization and collaboration software that delivers effective decision support and collaboration inside of, and beyond, the control room of the transit or rail operations center. Activu's IP-network, software-based systems enable control room dispatchers to monitor and manage all aspects of a rail system by delivering real-time visual information, audio and video when and where it is needed for improved decision-making.
Tailored to meet the operational needs of rail operations and transit, Activu's control room visualization and collaboration software allows users to share visual information across a network, regardless of the location, on any type of screen, from a control room video wall or workstation to a laptop or mobile device. Users are provided with a wealth of dynamic information, allowing them to obtain a complete operational picture, effectively share critical information, anticipate problems and plan appropriately to minimize issues and delays.
Attendees will also have the opportunity to view Activu's mobility capabilities, which allow users to connect wirelessly and securely from the field, using their smartphone or tablet. Field personnel can send captured photos and videos to the control room while also being able to view visual information from the control room on their mobile devices.
About Activu
Optimal incident response requires that the most relevant, real-time, actionable information is presented to decision makers and stakeholders wherever they are. That is the Activu difference.
Activu is a software and services company specializing in mission-critical decision support through the active selection, management, sharing and display of visual information within the control room and beyond. Activu's visualization platform includes tools for managing, distributing, recording, collaborating and displaying information within and beyond the enterprise: person to person, site to site, on and between desktops, display walls and mobile devices. Activu's Systems Group is the largest integrator of control room and command center video walls. For additional information, visit http://www.activu.com.