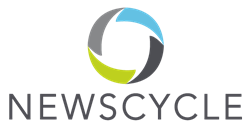 Bloomington, MN (PRWEB) September 17, 2015
Nearing the end of its third quarter, Newscycle Solutions reports a record number of completed professional services projects and implementations for its circulation, advertising, content and digital software platforms in Australia, North America, South America and Europe.
Since January 2015, Newscycle installed over 90 software systems and completed 200 professional services projects. Many of the systems are migrations to Newscycle's Unified platforms, as well as new enterprise-wide system installations.
"These impressive numbers are the result of hard work and team effort focused on our customers' critical business needs," said Scott Roessler, Newscycle's Chief Operating Officer. "There are over 1,200 news media companies using Newscycle software today across more than 8,000 print and digital properties, reaffirming our commitment as the most trusted technology partner for the industry. Technology is an important aspect of any news group's success, and these projects help our customers in their quest to innovate and compete more effectively in their respective markets."
Among the projects completed year-to-date, Newscycle has migrated more customers to its world-class Newscycle Cloud hosting environment than ever before.
"As increasing number of media companies are installing Newscycle software on a corporate-wide basis, this is a sure-tell sign that Newscycle technology is providing the resources, products and services the news media industry demands," said Bob Mason, Newscycle's Vice President of Hosting Operations. "There are many cloud implementations on schedule for the remainder of 2015. We are also transitioning our hosted sites to Amazon Web Services to deliver unrivaled levels of speed, security, stability and scalability."
About Newscycle Solutions
Newscycle Solutions, which was formed by the combination of DTI, SAXOTECH, Atex AdBase and MediaSpan, delivers the most complete range of software solutions for the global news media industry, including news content management, advertising, circulation, audience, and analytics. Newscycle is a trusted technology partner serving more than 1,200 media companies with over 8,000 properties across more than 30 countries on six continents. The company is headquartered in Bloomington, MN and has U.S. offices in Florida, Michigan and Utah; with international offices in Australia, Canada, Denmark, Germany, Malaysia, Norway, Sweden, and the United Kingdom. For more information, go to: http://www.newscycle.com.
Media Contact:
Lisa Speth
Newscycle Solutions
Marketing Communications Manager
lisa.speth(at)newscycle.com