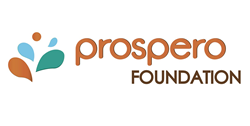 Antibes, France (PRWEB) September 21, 2015
The Prospero Foundation, founded by Ulrik DeBo of DeBondo Capital, is excited to announce that a microloan donation has been made to Marcela, who sells grain in Cusco, Peru.
At the age of 33, Marcela is married and has two children. She has garnered her entrepreneurial spirit and has her own business selling grains, such as corn, wheat and quinoa. She keeps normal business hours to ensure she can focus on the care and well-being of her beloved family, and after four years, has been successful in creating a livelihood for her and family members. As with any entrepreneur, she is always thinking of ways to increase her success, and is therefore looking for funding to purchase a permanent plot in her local market to ensure she can increase her profits and meet the demand of her ever-growing customer base.
Of course, this entire premise is what The Prospero Foundation is built on, and Ulrik DeBo is more than happy to step in to lend a helping hand.
About Micro-lending with The Prospero Foundation
Through partnerships with local lending institutions, the Prospero Foundation contributes capital for the purpose of small business loans to these micro-entrepreneurs in developing nations. Through these partnerships, the Foundation helps small business people such as farmers, shopkeepers, and artisans build their businesses and in turn stimulate economic development in their communities.
About The Prospero Foundation
The Prospero Foundation is a private, international charitable foundation founded by Ulrik DeBo. Mr DeBo, a lifelong entrepreneur, whose upbringing and eventual success in the finance industry, through his company DeBondo Capital Ltd, gave him the relevant experience and insight required.
 
The foundation is run by a global network of entrepreneurs, who raise funds privately amongst their business contacts, and choose to invest them using a 'pay-it-forward' philosophy to focus on charitable projects that promise to perpetuate a chain reaction of positive growth opportunities for individuals and local communities for generations to come.
 
It is a foundation that empowers citizens to help themselves and those around them.
 
For additional information, please visit: http://www.prosperofoundation.org
Contact Address:
Prospero EnFrance (Registration No: W061004154) info(at)prosperofoundation(dot)org