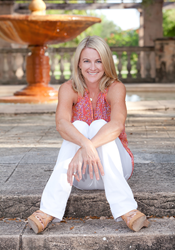 "The goal is to blur the line between work and play for hotel guests." Said Tracy Lee, President of TLee Spas.
Mill Valley, CA (PRWEB) September 24, 2015
Tracy Lee has been busy building TLee Spas, a prominent spa design and consulting company after spending 15 years as principal and vice president of spa design and development for Auberge Resorts.
Since branching out and officially creating TLee Spas, Tracy has been focused on a wide range of new spa projects worldwide. She has quickly received acclaim for recent projects with innovative design work, including the award-winning Spa Botanico at Dorado Beach, a Ritz-Carlton Reserve and the creation of spas in urban resorts, such as the Miami Beach Edition and New York City Edition. The spa at Dorado Beach features spectacular tree houses, as well as expansive cabanas enclosed in glass surrounded by private gardens, featuring outdoor showers and soaking tubs. The spa at the Miami Beach Edition features a chic design with a Turkish Hammam and a detox room housing a steam shower and infrared sauna. Future projects include Kohanaiki in Kona, Hawaii; The Sanya Edition in China; The Abu Dhabi Edition; and the West Hollywood Edition. Tracy is also still avidly involved with the Auberge Resorts collections and is currently designing spas for their new lifestyle brand Vievage Hotels and Resorts with locations opening in Los Cabos and Napa Valley, and the Auberge Beach Residences in Fort Lauderdale, opening in 2017.
TLee Spas is unique, as Tracy and her team spend time researching and truly understanding the specific place, history, culture, and how each project can be best in class from the perspective of ethos, authenticity and originality. Tracy takes the time necessary to craft a deep story from which all further design evolution emanates. She places high importance on incorporating the indigenous environment into the spa design as much as possible, with unique treatment room concepts, showers and relaxation areas, as evident at Esperanza, Calistoga Ranch, and the Edition Miami.
Tracy's goal with TLee Spas is to create the best spas in each location they serve. She enjoys the challenge of working with unique settings, and with owners and developers who value the importance a spa plays in the overall business objectives. The goal with TLee Spas is to blur the line between work and play for hotel guests. TLee Spas is comprised of a core group of five individuals and draws from a larger body of specialists who share their insights related to finance, economics, accounting, engineering, graphics and local, indigenous knowledge. Tracy believes it is important to celebrate ancient or forgotten traditional modalities and allow them to permeate all aspects of spa design. Fitness has also become an important priority within spas with movement, spirituality and well-being forming the expression of the place. Fitness programming needs soul and originality, extending well beyond the traditional hotel gym.
Prior to joining Auberge Resorts in 2000, Tracy served as senior director at Golden Door Spas, where she worked on expanding the Golden Door brand beyond its original Escondido location. She has worked at spas throughout Puerto Rico, Mexico, Colorado, California and Arizona. She learned the intricacies of spa operations while holding positions as nutritionist, spa sales manager, spa director and general manager. Tracy is a former Wildcat and received a Bachelor of Science degree from the University of Arizona. Based in Marin County in Northern California, Tracy is passionate about life and work, and how they intersect and balance one another. She is a lover of the outdoors and personifies the sensibilities she promotes. Living in a LEED Platinum home with her family, practicing yoga, trail running on Mount Tamalpais, and immersing herself in a broad array of fitness, travel, social and environmental pursuits, she has a depth of experience from which she draws inspiration. During her tenure with Auberge Resorts, she developed industry leading environmental stewardship programs at all of the company's properties, elevating Auberge Resorts as an environmental pioneer in the hospitality space.
For further information, please visit http://www.tleespas.com. For press inquiries, please contact media(at)tleespas(dot)com.