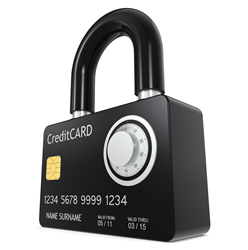 pcipolicyportal.com Launches PCI Compliance & Consulting Services and PCI Policy Forms for North Carolina Businesses Seeking Cost-Effective PCI Certification Solutions.
Charlotte, NC (PRWEB) September 23, 2015
Businesses all throughout North Carolina are being faced with massive PCI DSS compliance mandates, and the experts at Materedi Consulting, LLC are here to help, offering proven solutions and cost-effective services. Since 2009, businesses all throughout North America have relied on the expert knowledge and industry leading products offered by Materedi Consulting, LLC, and now North Carolina businesses can also leverage such expertise.
Along with providing the very best PCI policies and procedures to North Carolina merchants and service providers, Materdei Consulting, LLC also offers assistance with the numerous PCI DSS Self-Assessment Questionnaires (SAQ). Additionally, because many of the SAQ documents are incredibly technical and lengthy, Materdei Consulting, LLC offers policy and procedure templates that map directly back to the actual SAQ mandates. It's just another reason why businesses from coast to coast – and now in North Carolina – trust the experts at Materdie Consulting, LLC.
To learn more, visit pcipolicyportal.com and instantly download the very best PCI policies and procedures found anywhere today. With years of proven expertise and knowledge in the payments industry, Materdei Consulting, LLC has the ability to help North Carolina businesses become PCI DSS compliant in a rapid and comprehensive manner.