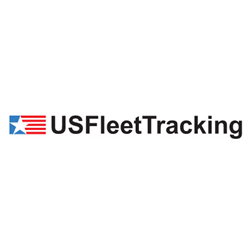 When fleets implement GPS trackers, most are surprised at how much better they become.
Oklahoma City, Oklahoma (PRWEB) October 07, 2015
GPS trackers have been used for all types of businesses over the years and fleets have become better than they ever were as a result. With that said, there are still a lot of business owners that haven't bought into the idea of GPS trackers yet. It may be due to one of the frequent misunderstandings about GPS trackers. Managers stuck in the decision making stage, may need a little more information. US Fleet Tracking discusses 3 frequent misunderstandings about GPS trackers. Perhaps, identifying them and knowing why they are false claims will help management clarify their position on GPS trackers.
Misunderstanding #1: Employees Will Hate Them
The fear of upsetting employees is one the top arguments against GPS trackers, but the truth is that the majority of employees come to realize that the benefits outweigh the fears. GPS trackers provide planned routing, automatic timekeeping and added security with several types of alerts features for drivers.
Misunderstanding #2: GPS Trackers Cost Too Much
Upfront cost has a lot of fleet managers questioning the worth of GPS trackers. It should be known that most business owners see a return on investment pretty quickly; sometimes, hundreds of dollars within the first month. GPS trackers help out in so many ways to save money on fuel, vehicle maintenance, labor costs and even to lower insurance rates.
Misunderstanding #3: GPS Trackers Are Difficult
Many fleet managers believe GPS trackers will be too difficult to install and use. The truth is that professionals can install them the correct way, making getting them in the vehicles a breeze. Using them is pretty simple as well, but if drivers need extra help they can count on ongoing training to teach them more.
Many business owners have the wrong idea about how GPS trackers will influence their business. As discussed in this article, there are many benefits to having GPS trackers. US Fleet Tracking hopes that by reading up on the truth about these devices that the decision making process is a little easier. When fleets implement GPS trackers, most are surprised at how much better they become.
To view our selection of GPS trackers, please click here.