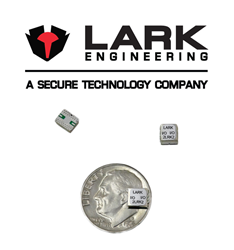 The small size of the Extreme-Ultra-Thin filters is a major development in our overall efforts to miniaturize filters for our Aerospace and Defense customers.
Anaheim, CA (PRWEB) September 23, 2015
When size is critical, Lark offers a full line of Extreme Ultra-Thin (XUMTS series) filters. Lark's new Extreme-Ultra-Thin package offers superior performance with a size reduction of up to 70% from current Ultra-Thin filters. The Extreme-Ultra- Thin filter series offers low insertion loss and ultimate rejection levels of 60 dB while maintaining better than 1.5:1 VSWR. These units are light-weight and ruggedized for today's military applications.
Available in Band Pass, Hi Pass, Low Pass, & Band Pass
· Frequency Range: 20 MHz to 6.0 GHz
· 0.2"W x 0.2"L x 0.07"H (1-6 GHz)
· 0.2"W x 0.5"L x 0.07"H (20 MHz to 1,000 MHz)
· Passbands Up to 60%
· VSWR 1.5:1 Typical
· Ultimate Rejection: 60 dB
· Meets MIL-STD-202 Conditions
· Temperature Range: -55C to +85C
Application: High density filter requirements including synthesizers as well as applications requiring small enclosures such as test equipment and hand held radios.
Contact:
Fred Little
VP Sales & Marketing
Fred.Little(at)smartelec.com