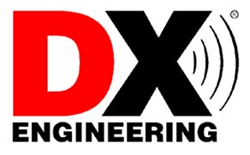 Tallmadge, OH (PRWEB) October 01, 2015
For over 50 years, Ham Radio enthusiasts have relied on Yaesu for radios that offer exceptional performance. Now Amateur Radio operators can purchase Yaseu Radios at DX Engineering.
Here are few of Yaesu's most popular models now available at DX Engineering:
Despite its tiny footprint, Yaesu's FT-857D provides a powerful presence on virtually all the Ham bands. Operators also get extended receive coverage for aviation, commercial broadcast, and weather bands. Yaesu now even includes the once-optional DSP circuitry at no extra charge. The remote head is detachable for easy installation, making this an ideal radio for mobile or EMCOMM duty.
DXers and contesters have used Yaesu's FT DX radios for decades. As the latest in this venerable series, the FTDX1200 provides 100 watts of SSB, CW, FM, and AM. Plus it features a built-in antenna tuner for operating convenience. The 1200's general-coverage flexibility and appealing price tag make it a great choice, no matter what mode a user operates in.
Yaesu made the FTM-400DR to take advantage of its "System Fusion" dual-mode platform. That means the radio is fully compatible with industry standard digital communication methods, which will provide years of digital operating capability. The FTM-400DR works in three digital modes and an analog mode for expanded versatility.
DX Engineering also carries genuine Yaesu accessories to complement these radios. Find more Yaesu radios, along with full specifications on each one, at DXEngineering.com.
DX Engineering
http://www.DXEngineering.com
1-800-777-0703