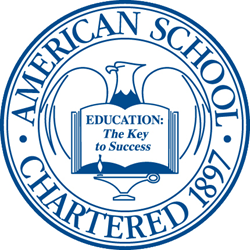 Lansing, IL (PRWEB) October 07, 2015
American School, a leader in distance education since 1897, will make its first appearance as an exhibitor at the Virginia School Counselor Association Fall Conference from October 14-16 at the Embassy Suites in Hampton.
"For years we've heard good things about the VSCA Fall Conference but haven't been able to fit it into our schedule until now," American School President Gary R. Masterton said. "Our Independent Study Coordinator is looking forward to meeting with as many school counselors as possible during his visit."
American School offers accredited high school courses at an affordable cost to public and private schools. Many such schools use American School's courses for credit recovery purposes or to solve scheduling conflicts so that students can graduate on time.
"We offer more than 100 online and paper-based courses, everything from the traditional core subjects to specialty courses such as fine arts and vocational courses," Masterton said. "No matter what a school or student need, we have it."
Among the newest additions are online world language courses powered by Rosetta Stone, and American School plans to add more online courses in 2016.
School counselors are invited to visit American School in booth 53 at the Embassy Suites in Hampton from 3-6 p.m. on October 14; from 7:30 a.m.-5 p.m. on October 15; and from 7:30 a.m.-12 noon on October 16.
For more information, call 708-418-2800 or visit http://www.americanschool.org.