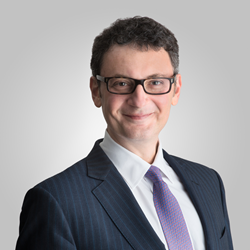 In Drew Brees' case, the question is whether that rotator cuff bruise is actually a partial tear.
New York, NY (PRWEB) September 29, 2015
Drew Brees injured his throwing shoulder while in the pocket on Sunday last week, according to a CBS Sports story published on September 21st. He was ultimately diagnosed with a rotator cuff bruise and surgery was ruled out at this time. He will rehab and return to play when his strength returns.
Dr. Leon E. Popovitz, MD, though he did not treat Brees, understands that the main concern is that Brees underwent major reconstructive arthroscopic shoulder surgery in 2006 after sustaining near circumferential tearing of his labrum. Though surgery was a success, his main stabilizer, the labrum, is allowing the humeral head (the ball in the ball-and-socket joint) to move in and around the joint. In this case it can push up against the rotator cuff tendon and partially tear it from below.
In Drew Brees' case, the question is whether that rotator cuff bruise is actually a partial tear. If it is, then was his reconstruction or recent injury to blame? Drew Brees has enjoyed exceptional success for the ten years following his surgery, but some wear and tear is inevitable in these circumstances.
The typical treatment for a partial rotator cuff tear is rehab- physical therapy focusing on rotator cuff strengthening, scapular (wing bone) stabilization and range of motion. If conservative treatment fails then arthroscopic shoulder surgery is necessary. Brees should be back in the game soon if he has indeed sustained a rotator cuff bruise. If he has a partial tear though, then we have to hope that conservative treatments will restore his shoulder for next season.
About NY Bone and Joint Specialists
NY Bone and Joint Specialists is a top rated, private Orthopedic and Sports Medicine practice in New York City. The Orthopedic Surgery, Physical Medicine & Rehabilitation, and Pain Management specialists routinely perform surgical and non-surgical treatments for professional athletes from across the United States and various other countries. Dr. Leon E. Popovitz and Dr. Michael Y. Mizhiritsky, along with their team of best in class orthopedic physicians, are known for their exemplary orthopedic surgical skill and best-rated physical medicine and rehabilitation program. This, along with their top in-office physical therapy and long term sports rehabilitation processes, leads to athletes of all levels returning to their top physical potential.