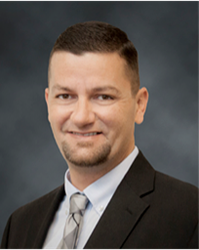 Coppell, TX (PRWEB) October 01, 2015
National Roofing Partners, LLC has expanded its Project Management team. Tim Veigel has been appointed to the position of Senior Estimator. Tim joins NRP with 19 years of experience in roofing. As a Senior Estimator, Tim will be responsible for developing and maintaining relationships with estimating teams within NRP's Partner organizations.
Veigel got his start in commercial roofing back in 1997, working as a helper for Metal Systems Inc. while still going to school. After several years, he went to work for American Roofing where he worked his way up to being the foreman of their service department. In 2007, Tim got his start in estimating for Clifton-Roofing. Over the next 8 years, he would work for several different roofers including Benco Roofing, out of Ft. Worth, then with Lydick-Hooks Roofing, back out in west Texas, and eventually back to DFW working for KPOST Company.
Tim is originally from DFW and is a dedicated Texas Rangers fan. He is known for being driven, having a hard-working attitude coupled with an acute attention to detail, that our project management team can count on.
National Roofing Partners is an elite group of roofing contractors, setting the standard in commercial roofing services by providing Superior Service & National Coverage through a Single Source.