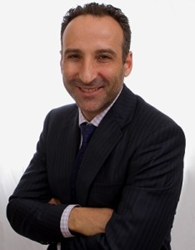 Newburgh, New York (PRWEB) September 30, 2015
Dr. Ran Y. Rubinstein is excited to add noninvasive Kybella to his top New York practice. Kybella, a unique injectable, is the first and only successful procedure for reducing submental fat, or the double chin, without surgery.
Released through Kythera Biopharmaceuticals, Kybella was approved by the Food and Drug Administration in the spring as a safe treatment to eliminate excess fatty tissue under the jawline. The injectable is made from a naturally occurring substance called Deoxycholic Acid, organically found within the human body. Deoxycholic Acid targets fat cells and destroys their outer membrane. The body is then able to metabolize and eliminate this fatty tissue. As this occurs, the shape of the chin will improve, slowing becoming smooth and tight.
Kybella injections are performed in one of the private treatment rooms in Dr. Rubinstein's office. Up to 50 small injections will be placed during the procedure. To increase patient comfort, Dr. Rubinstein will apply a topical or local anesthetic before the procedure. Taking less than half an hour, patients are back to their usual activities the same afternoon. There is no downtime after a Kybella treatment, and no restrictions on wearing makeup or participating in physical activities.
Dramatic benefits can be seen after only one to two Kybella treatments. In total, between two and six sessions are required, depending on the severity of submental fat. These will need to be spaced about a month apart. When the series of injections is complete, patients will see a smooth, contoured chin. The results of Kybella are long lasting, as the damaged fat cells will not reform.
The option to add Kybella to his practice has been extremely important for Dr. Rubinstein. He explains, "Our goal has always been to help people put their best faces forward." He continues, "There is definitely a shift away from more invasive surgeries." Kybella allows patients to significantly improve facial contours without the stress or recovery time of a surgical procedure.
Dr. Rubinstein is one of the top facial plastic surgeons in New York and is double board certified by the American Board of Facial Plastic Surgery and the American Board of Otolaryngology-Head and Neck Surgery. He is also an active member of the American Society for Laser Medicine & Surgery. Dr. Rubinstein brings to his practice a diverse background and expertise in lasers and cosmetic and reconstructive surgery of the eyes, face, neck. Furthermore, he has been an assistant professor at the very prestigious Columbia – New York Presbyterian Hospital for over 15 years where he has participated in training future surgeons. Dr. Rubinstein has been recognized by his peers as one of the leading trainers for esthetic laser & injectable procedures. He is one of the most sought after physician trainers in the northeast. More information about Dr. Rubinstein can be found at http://www.yourfacemd.com . To schedule a consultatio n call 845-863-1772 or email info(at)YourFaceMD(dot)com.
Contact:
Laser & Cosmetic Surgery Specialists, PC
200 Stony Brook Court, #200
Newburgh, New York 12550
845.863.1772
http://www.yourfacemd.com