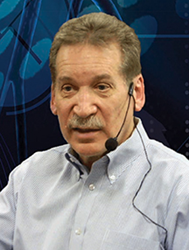 We are delighted that Robb will be able to share his expertise in this market and help SEN celebrate its new adventure
Charlotte, NC (PRWEB) October 02, 2015
The SEN Design Group, the kitchen and bath industry's first and largest buying group, will be hosting the launch of its Canadian division on October 22, 2015 with an event featuring Robb Best, CKD of Elkay Manufacturing, at the Cosentino Surfaces Center in Toronto.
The event will begin with hors d'oeuvres and registration at 5:30p.m., followed by a presentation by Robb Best, CKD at 6:30p.m. Best will present the "Science of Selling," and is one of the industry's most sought after speakers. Elkay, which has a presence in the Canadian market, has been a valued vendor partner of SEN since 2002.
"We are delighted that Robb will be able to share his expertise in this market and help SEN celebrate its new adventure," said Leah Peterson, Executive Vice President of SEN. "It's an exciting time at SEN and we're honored that our partners at Elkay and Cosentino can help us celebrate."
Best's presentation will focus on critical sales methodologies and skills that change behavior, improve performance, and drive results.
All kitchen and bath dealers, designers, and manufacturers located in the area are invited.
To learn more about this event, please contact the SEN Design Group at canada(at)sendesign.com.
About SEN Design Group
The SEN Design Group is the industry's first kitchen and bath buying and business development group. As a 21-year-old professional organization, SEN has over 200 members nationwide and more than 80 quality vendors in cabinetry, appliances, plumbing fixtures, decorative hardware, closets, lighting, bathroom products, flooring, tile, business services and accessories who offer their products/services to the membership at group rates. Additionally, SEN offers over 40 business development services to its membership, including financial planning, business coaching, business management training, sales training programs, marketing tools to generate leads, networking, and management systems. For more information on SEN visit http://www.sendesigngroup.com.