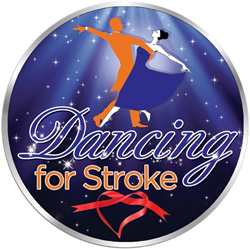 "We are excited about this evening of dancing that will highlight what is possible when we open our hearts to healing and our community", said Rex Albright Dignity Health Development Officer.
Chandler, AZ (PRWEB) October 02, 2015
Dignity Health Foundation East Valley and Arizona Ballroom Champions are set for the first "Dancing for Stroke" event on October 3, 2015. Arizona Ballroom Champions, along with Dignity Health Foundation East Valley are excited to announce their partnership with several sponsors here in the valley for the event this year. HHI Professionals, Premiere Emergency Medical Specialists, Team Select and the Charles Schwab Foundation are all lending their name and support to this cause.
The black-tie event is taking place at the Sheraton Wildhorse Pass Resort and Spa in Chandler and will benefit Dignity Health East Valley stroke programs. Eight doctors, nurses, and hospital staff have been training with Arizona Ballroom Champions instructors and had only three months to learn their dance routine of their choice.
An extravagant dinner at the Sheraton Wild Horse Pass Resort and Spa will be served, then guests will experience a dancing competition at its' finest. The participants will dance their routines surrounded by 50 tables of encouraging audience members. They will receive a score from the judges and an audience vote to determine the winners. One competitor will win for the best dance and one will win for the most money raised – because that's what is the most important! In addition to the dance competition we will include specialty performance of several national and international dance competitor pairs, and an "all dance" fun event to culminate the evening.
A limited number of tickets are still available for this event. Money raised will be used to aide in programs like the Stroke Camp, Hope Chimes choir and other rehabilitative support programs by Dignity Health Foundation.
For further information visit: http://www.dancingforstrokeaz.com
About Dancing for Stroke
In 2015, Arizona Ballroom Champions and Dignity Health Foundation East Valley came together for a common goal to raise funds for stroke awareness programs and the Dancing for Stroke event was born. Money raised from the event will benefit Stroke Camp, Hope Chimes choir, stroke survivor and caregiver support groups, dance classes and Hippotherapy among others. For more information visit http://www.dancingforstrokeaz.com
Media contact:
Christine Holtz
Phoenix Marketing Associates
602-282-0202
XXX