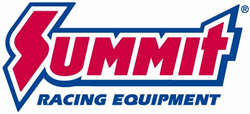 Tallmadge, OH (PRWEB) October 05, 2015
The only thing better than a hot rod is a movie about a hot rod. Throw in a girl, some shady history, and a great come-from-behind story and it's movie magic--horsepower enthusiasts will find all that and more in the documentary feature film Demon on Wheels, available on iTunes starting October 13, 2015.
Filmed over seven years by producer and director Christina Eliopoulos, Demon on Wheels follows Mike Ondish, a former backroads racer and moonshiner living in a sleepy Catskill Mountains town as he risks his health and security—even the love of his life—to restore and race The Demon, the prized 1968 Mustang he owned from new.
The Mustang came off the assembly line as a Highland Green GT with a 390, but it didn't stay that way for long. Mike modified the V8 engine for more power with a Shelby dual quad intake, warmed-over 428 Police Interceptor cylinder heads, a wild solid lifter cam, and 14:1 compression pistons. Mike brewed his own fuel—a mixture of Sunoco 260 gas, alcohol, and naphthalene—to feed the high-strung beast.
Mike and his buddies tempted heaven and raised hell on the back roads in the 1960s and early 1970s. But sensing that his luck was about to run out, Mike put The Demon away in 1975 and settled down to a quiet life in Margaretville, New York as the owner of a car repair and restoration shop.
Over three decades later, Mike decided to bring the Mustang back to life. The engine didn't run, the body had seen better days, and the interior was a wreck. Enlisting the help of his longtime gearhead friends—and some sound advice from Summit Racing's tech experts—Mike put body and soul into transforming the car using modern parts like a stroker engine kit, aluminum cylinder heads, and a race-prepped five-speed transmission. The Demon now puts 600-plus horsepower to the rear tires—far more power than the 1960s version ever did.
Get some background on the Demon on Wheels build and see a couple video clips over at Summit Racing's blog, OnAllCylinders.
Summit Racing has also put together Demon on Wheels Parts Combos for those want to try their hand a building their own Demon Mustang.
Did Mike's quest to restore the Mustang and relive the days of fast cars and the open road come true—or did the love triangle of Mike, his girlfriend, and the car lead him to crash and burn? Watch Demon on Wheels to find out. The film can be on iTunes now.
Summit Racing Equipment
http://www.SummitRacing.com
1-800-230-30