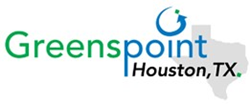 Both local and multi-national companies have invested within Greenspoint and Pinto Business Park, making the District a competitive force within the business community.
Houston, TX (PRWEB) October 08, 2015
As industrial properties become increasingly in high demand within the Houston market, the Greenspoint District is gaining new momentum by providing over 12 million square feet of state-of-the-art industrial facilities, including light manufacturing, distribution, warehousing, flex and build-to-suit operations, with the largest industrial property being the 971-acre Pinto Business Park.
"With 1.9 million square feet of leasable industrial space currently available, Greenspoint has numerous opportunities for companies with manufacturing and warehousing needs," said Greg Simpson, President, Greenspoint District. "Both local and multi-national companies have invested within Greenspoint and Pinto Business Park, making the District a competitive force within the business community."
Once fully developed, the industrial park will accommodate up to 7,000,000 square feet of build-to-suit and user-owned distribution, light manufacturing and corporate campus space. The park is also the largest, fully entitled, contiguous tract of land located inside Beltway 8 and outside the 500-year floodplain. To accommodate the growing activity, $50 million worth of infrastructure developments, mainly drainage systems and four-lane roads, are in the process of being installed in the park. Ella Road is currently being extended from Beltway 8 to West Road, and Fallbrook Drive is being extended through the park.
With a strategic location off Beltway 8 and Interstate 45, Pinto Business Park connects companies to millions of consumers via Houston and the surrounding markets. Tenants also have direct proximity to George Bush Intercontinental Airport (IAH) and the Port of Houston. In fact, IAH, located just six miles (10 minutes) from the District, serves 38 countries and provides flights to 185 non-stop destinations, including more non-stop flights to Mexican destinations than any other airport in the country.
The latest development within the park comes from Freedom CNG, who is constructing a compressed natural gas (CNG) fueling station to provide fuel to the Metropolitan Transit Authority of Harris County's (METRO) newest 53 CNG powered buses. The station will be open to the public 24 hours a day, seven days a week so as to encourage the more widespread adoption of natural gas vehicles. It is located at 303 Fallbrook Drive adjacent to METRO's bus operations and support facility at 111 Fallbrook Drive in Pinto Business Park.
"Pinto Business Park's initial success is just the beginning as we expect many new developments within the industrial park," said Simpson. "Between the unrivaled location and high-quality infrastructure, it's quickly being recognized as a top choice for industrial operations in Houston."
About the Greenspoint District
The Greenspoint District is a business improvement district providing services in public safety, infrastructure and recreational development, transportation planning and beautification, public relations, and economic development. Located just 15 miles north of downtown Houston, the District serves a 12-square-mile area, including more than 20 million square feet of office, retail and industrial properties. The area includes over 6,000 businesses, 64,000 employees, and 109,000 residents. For more information, visit http://www.greenspoint.org/.