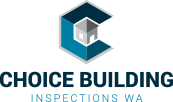 If you're buying or selling, a building inspection report will help you to fully understand the condition of the property you're about to purchase or sell – so you have peace of mind on your real estate decision. Mr. Ryan Allier
(PRWEB) October 05, 2015
For those buying or selling a property, an inspection report would help fully understand the condition of the property so that one can have peace of mind while making the real estate decision. The inspection report would help make the clients aware of any defects, remedial or maintenance work that may be required. Hence, before buying or selling a property, one needs to analyze numerous aspects associated with the deal. To aid this process, Choice Building Inspections provides reputation management services for ascertaining the actual quality of the property. These services are rendered by highly skilled, certified and experienced inspectors, and are available at the market's best prices.
Customers can ask for pre-purchase inspection services to safeguard their interest. Building inspection services in turn help the real estate developers get maximum business through excellent word-of-mouth publicity. Renowned for building inspection services in Perth, Choice Building Inspection Company conducts a series of inspections that ascertain the actual quality of the building. They use thermal imaging technology in their inspection processes that exposes the electrical problems existing in the building structure. Their reports figure out potential problems which cannot be identified by an untrained eye. Choice Building Inspections also offers a fixed price quote for single or multiple stage inspections. One can pick and choose which stages of construction they would like Choice Building Inspections to attend, or go for the complete package.
Talking more about their services, Mr. Ryan Allier stated, "If you're buying or selling, a building inspection report will help you to fully understand the condition of the property you're about to purchase or sell – so you have peace of mind on your real estate decision. Upon inspection, we'll immediately notify clients of any defects, remedial or maintenance work that may be required. Our cost saving pre-purchase building and pest inspection packages are carried out at the same time by our in-house inspectors. This takes the hassle out of organising two separate pre-purchase pest and pre purchase inspections, making the purchasing of your new home an easier process."
About Choice Building Inspections
Choice Building Inspections Pty Ltd (CBI) are a professional, reliable and multi-faceted Building Inspection team that leads the field in inspecting practices to bring clients a no hassle, efficient and unbiased experience.
All inspectors have certified police clearance and are dedicated to providing efficient and best value services to their customers.
Choice Building Inspections Pty Ltd offers Building Inspections and Termite Inspections for all residential and commercial structures in Perth and greater Perth areas, Western Australia.
Their inspections are followed by an easy to understand report using visual evidence in the form of digital and infrared images.
Our mission statement
Choice Building Inspections provide their customers with the reassurance of making an informed decision. Choice Building Inspections incorporates proven, professional state of the art techniques within the building inspection field.
Choice Building Inspections is a growing network of trained Licensed Inspectors who continuously strive to provide top quality service for their individual clients and customers.
They are an innovative and people-oriented company providing individual opportunity, personal satisfaction and rewarding challenges to all members of the company. They aim to be and are fast becoming the most successful building inspection company in Western Australia.
For more information, visit http://www.choicebuildinginspections.com.au