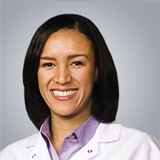 Los Angeles, CA (PRWEB) October 06, 2015
Los Angeles dentist Helene Julius and her team of dental specialists and hygienists are welcoming smiles again at the SmileCare practice located at 1440 W. Manchester Avenue, Los Angeles, CA 90047. The dentist office reopened on September 29. To schedule an appointment, please call (323) 753-1141.
SmileCare Los Angeles temporarily closed for refurbishment after fire damaged another unit in the building on July 27. While SmileCare escaped any damage from flames, the office did incur some minor damage from smoke and has since completed the necessary repairs to make it fully operational. While it was closed, Dr. Julius treated patients at the nearby SmileCare practice in Montebello, CA.
At the Los Angeles dentist office on W. Manchester Avenue, Dr. Julius works with a friendly team that includes pediatric dentist Dr. Magnolia Becker, periodontist Dr. Fariba Matinfar, oral surgeon Dr. Jessica Hackman, endodontist Dr. Debra Stein, and orthodontist Dr. Gizel Tabibnia, who provides complimentary orthodontic consultations and affordable braces for $99 per month.* The team provides these dental services to keep patients smiling:

exams and cleanings
sealants and fillings
root canals and pain relief
traditional and clear braces
Invisalign® clear aligners
crowns and bridges
dentures and partials
dental implants and restorations
gum treatment
oral cancer screening
oral surgery services
cosmetic dental services
mouthguards and nightguards
teeth whitening
wisdom teeth extractions
dentistry for children (age 1+)
SmileCare Los Angeles accepts more than 200 types of dental insurance, including Denti-Cal. It also offers dental financing plans for qualified patients. Patients who do not have insurance can enroll in SmilePlus®, which offers substantial savings on hundreds of dental services and it is free to join. For appointments, money-saving offers, and more information, please call (323) 753-1141 or visit http://www.SmileCare.com.
About SmileCare and Coast Dental
SmileCare Coast Dental of California, Dental Group of Adam Diasti DDS PC, with its professional associations, is one of the largest providers of general and specialty dental care in the United States with affiliated practices operating as Coast Dental and SmileCare in California, Florida, Georgia, Nevada, and Texas. Coast Dental Services, LLC is a privately-held practice management company that provides comprehensive, non-clinical business and administrative services to its affiliated practices. The company is headquartered in Tampa, Florida. For more information, visit CoastDental.com.
Braces Special Offer Disclaimer:
*Restrictions apply. Offer valid for patients without insurance, Medicaid, Medicare, TriCare, or discount dental plans. Consultation: BRCON. ADA D9310. $126 value. Braces: PRADO/PRADT. ADA D8080/D8090. $3,500 financed. Offer good in absence of gum disease. Standard 24-month treatment program for metal braces; appliances not included. Ask office for promotional pricing on cases extending beyond 24 months. Monthly payment plan is based on 48-month CareCredit financing with 14.9% APR and is available to qualified applicants. Alternative financing also available. Minimum fee only. Fee may vary with complexity of case. Offers expire 12/31/15. The dentists and hygienists are employees or independent contractors of SmileCare Coast Dental of California, Dental Group of Adam Diasti DDS PC, (Adam Diasti, DDS, Lic. 60596). © 2015 Coast Dental. All rights reserved. CD-102396