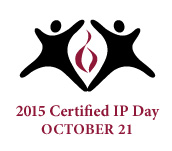 In regards to IIPW, CBIC President Kathy McGhie, RN, BScN, CIC said, "CBIC firmly supports efforts directed toward preventing infections locally and globally, this week and every day throughout the year."
Milwaukee, WI (PRWEB) October 13, 2015
Each year, millions of patients contract infections in hospitals and other healthcare settings, creating a tremendous burden on healthcare systems and public health in general.
According to the Certification Board of Infection Control and Epidemiology, Inc. (CBIC®), preventing these infections has the potential to save lives, reduce illness and disability, and avoid billions of dollars in unnecessary healthcare expenses.
As part of International Infection Prevention Week (IIPW), October 18-24, CBIC will be honoring individuals certified in infection prevention and control (CIC®) with Certified Infection Preventionist (IP) / Infection Prevention and Control Professional (ICP) Day on Wednesday, October 21. The CIC® credential, administered by CBIC, identifies healthcare professionals who have shown a mastery of knowledge in infection prevention and control.
Those who have earned their CIC® certification are responsible for developing and implementing infection prevention and control measures, educating healthcare workers and the public on infection prevention, analyzing infection data to assess effectiveness of actions, and pursuing the condition of zero infections in all healthcare settings.
In regards to IIPW, CBIC President Kathy McGhie, RN, BScN, CIC said, "CBIC firmly supports efforts directed toward preventing infections locally and globally, this week and every day throughout the year."
International Infection Prevention Week was established in 1986 to promote the work of infection prevention and control professionals and educate the public on the importance of preventing infection. IIPW is sponsored by the Association for Professionals in Infection Control and Epidemiology, Inc (APIC) and supported by the Society for Healthcare Epidemiology of America, (SHEA), the American Hospital Association (AHA), and many other association partners.
"Certification demonstrates that an IP can competently apply the skills and knowledge that are essential to prevent infections and save lives," said APIC President Mary Lou Manning, PhD, CRNP, CIC, FAAN, FNAP. "IIPW is an opportune time to highlight the importance of certification with the CIC® designation."
The CIC® credential is supported by numerous infection control organizations, including APIC, IPAC Canada and IFIC. IPAC Canada President Suzanne Rhodenizer Rose RN, BScN, MHS, CIC, said "This credential is recognized internationally as a symbol of excellence in the practice of infection prevention and control."
The Certification Board of Infection Control and Epidemiology, Inc. was founded in 1981 to protect the public by raising the standard of the infection prevention and control profession through the development, administration and promotion of an accredited certification process. The CIC® certification is held by over 6,100 infection prevention and control professionals working in hospitals, long-term care facilities, ambulatory care centers, and other healthcare and public health settings throughout the world. For more information, please visit http://www.cbic.org.
###