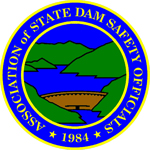 Adequate funding for strong state dam safety programs is among the best defenses against dam failures.
Lexington, KY (PRWEB) October 08, 2015
The tragedies stemming from the extreme rainfall event in the Carolinas are all too familiar to members of the Association of State Dam Safety Officials (ASDSO). The non-profit organization was formed in the early 1980s, following a series of disastrous dam failures that caused hundreds of fatalities and billions of dollars in damages to communities throughout the U.S. The nation learned lessons from these failures – Teton, Buffalo Creek, Toccoa Falls, Baldwin Hills, Canyon Lake, Laurel Run – as demonstrated in the formation of ASDSO and FEMA's National Dam Safety Program, and the enactment of stronger dam safety laws and regulations in most states. The frequency of dam failures has since been reduced, but the continued application of their lessons is crucial.
As noted in one of many news reports of the past few days, dams are "out of sight, out of mind" structures. Many South Carolinians would likely be surprised by the following 2014 statistics:

The South Carolina Dams and Reservoirs Safety Program regulates 2,499 dams, of which 180 are classified as high-hazard-potential structures. This designation has nothing to do with the condition of the dam, but means that its failure is likely to cause loss of life.
More than 2,000 dams in South Carolina – 86% of state-regulated dams - are privately owned.
Each state dam safety staff member is responsible for oversight of roughly 380 dams.
State funding for dam safety is $260,000 – or $104 per dam, significantly less than the national average of $611 per dam, but more than allocated in Alabama, the only state which lacks a dam safety program.
"Adequate funding for strong state dam safety programs is among the best defenses against dam failures," said ASDSO Executive Director Lori Spragens. "Thousands of dams across the country were built in rural areas that have since been developed, increasing the need for frequent inspections and dam maintenance, upgrades or removals. All of this costs a lot of money, but it's less expensive than the consequences of dam failure. And most importantly, it's a public safety issue."
ASDSO members are experts dedicated to ensuring the safety and security of the nation's more than 87,000 dams. ASDSO's guides, "Living With Dams: Know Your Risks" and "Living With Dams: Extreme Rainfall Events," were designed to educate the public about dams – their benefits and potential risks, how to determine if a particular location is within a dam failure inundation zone, and how to prepare for and recover from dam incidents and extreme rainfall events. Both are freely available at livingneardams.org.
ASDSO extends sympathy to South Carolinians who have been affected by the flooding. ASDSO will continue to offer information and support to the South Carolina dam safety program and first responders and to the media as the situation continues to evolve. A rapid response plan was implemented over the past two days to allow South Carolina officials and dam safety officials from other states, who have experienced widespread dam failure flooding events, to pass along lessons learned and to work out plans to provide additional manpower for post-disaster dam inspections.