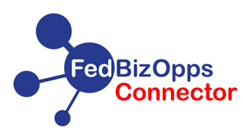 Washington, D.C. (PRWEB) October 12, 2015
FedBizOpps Connector enables government contractors to automatically import opportunities from fbo.gov and keep up to date with the day to day changes by notifying your enterprise via email if any changes occur regarding an opportunity.
Features

Flexible custom settings and Salesforce 1 capability
Real-time opportunity updates from fbo.gov
Simplified, automated, and complete FBO opportunity data migration
FedBizOpps Connector links your desired opportunity through the solicitation number located on the FBO.gov website.
Benifits
Speed : faster data integration
Intelligence : No mistakes from manual importing
Automation : updates and notifications to key players.
Try it for Free today http://www.technomile.com/industries/government-contractors/fed-biz-opps-connector
Download our white paper and visit us at http://www.technomile.com to learn more.