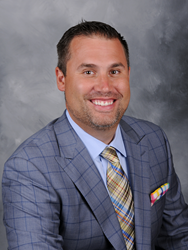 Baltimore, MD (PRWEB) October 15, 2015
The Everest Companies have commenced a trade secrets and unfair competition action against Kirk Financial Group, LLC, Kirk Investment Advisors, LLC, and Chris Kirk seeking damages well in excess of $75,000. According to the lawsuit, it is alleged that Kirk has used Everest's confidential client information, without authorization, to identify and systematically contact, solicit and induce Everest's clients to transfer their accounts and otherwise divert business from Everest.
The complaint alleges that Christopher Kirk, RICP®, former Everest Vice President and Chief Compliance Officer, violated his contract with the Everest Companies, and engaged in trade secret misappropriation and unfair competition. Among other things, the complaint alleges that Defendant Chris Kirk has used and/or gained confidential client lists and information and used them to disparage the firm and/or engage in unfair competition. The complaint further alleges that the Defendant violated the Lanham Act by using Everest trademarks and the Everest likeness to steer traffic to a competing website, http://www.KirkFG.com, by placing various executives' names throughout the site using hidden text.
Mr. Rousseaux is quoted as saying "Everest has invested millions of dollars into developing our advertising strategies which we consider trade secrets. Everest continues to provide superior customer service with the highest level of integrity."
The Everest Companies and Philip Rousseaux are represented by Jim Astrachan of Astrachan Gunst Thomas, P.C. Case # 1:15-cv-02539-JFM, Maryland District Court