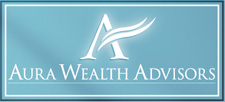 If investing in the stock market was guaranteed, then everyone would simply put everything in the equity market and then sit back.
Jefferson City, Missouri (PRWEB) October 21, 2015
Bert Doerhoff, CPA, founder of Aura Wealth Advisors, offers a response to USA Today's "5 Ugly Facts About Wall Street's Worst Quarter Since 2011." The following facts were highlighted in the recent article, and Doerhoff shares his response to these top concerns.
Ugly Fact #1: We experienced the first 10% correction since 2011. The market, which closed on May 21 at 2130.82, had not suffered an official correction, or a 10 percent drop, in 1,326 calendar days. The streak was over on August 24, when a massive selloff caused a 1,100 point plunge for the Dow.
The response: "The market is all about risk and has never moved in a straight line," says Doerhoff. "If investing in the stock market was guaranteed, then everyone would simply put everything in the equity market and then sit back."
Doerhoff adds, "Historically, the average diversified portfolio has experienced negative returns in one out of every four calendar quarters. Instead, we have just finished the third longest period on record without a correction."
Ugly Fact #2: It's a stealth bear market. The downdraft of 12.4 percent below peak on August 25 was well below the 20 percent bear market threshold, the pain was most severely felt at the individual stock level. More than half of the companies in the S&P 500 were down more than 20 percent from their highs at one point, so half of the index components were already well into bear territory.
The response: "The recovery time for a correction of 25 percent or more has been four to six years," Doerhoff says. "There have been four of these corrections since 1970, but if you invested $1 in the S&P 500 in 1970, you would have over $80 by the end of 2014."
Ugly Fact #3: Biotech suffered a bust. Whether biotech was overvalued, the impact of pill prices increasing dramatically overnight, or the effects of politics, the bust in biotech was an event with major impact. The Nasdaq Biotech index suffered eight straight days of losses, the longest streak since October of 2008, pitching the index down 20.1 percent according to Bespoke Investment Group.
The response: "Chasing the hot sector is more about speculation than long-term investing," says Doerhoff. "The long-term, key determinants for a good return have been company size, profitability and whether a company is considered a growth or value company."
Ugly Fact #4: Yes, Dow dropped off a cliff. The Dow peaked on May 19 at 18,312.39 and then dropped to 16,226.11 a slide of 1,393 points at 90 minutes from the end of the quarter.
The response: Doerhoff reassures investors, "Capitalism is alive and well. Even if a company's stock is valued less by the market today than yesterday, that company is still in business and delivering on promises to customers. Every company must, over time, deliver a return to shareholders beyond inflation, or they cannot stay in business."
Ugly Fact #5: Investors have nowhere to hide. There were losses everywhere, not only in the U.S., but also in Europe and Asia. Germany's main stock index dropped 11.7 percent in the third quarter, and China's mainland Shanghai composite index, dropped 29 percent in the third quarter.
The response: The economy becomes more global all the time. As more and more companies buy and sell in overseas marketing, the world reacts together to these types of events. Doerhoff notes, "The combined value of the companies traded on international markets (EAFE) is very close to the value of the U.S. market."
About Bert Doerhoff:
Bert Doerhoff, CPA, the founder of Aura Wealth Advisors, is a fee based investment advisor who works with families and small business owners to help them protect and grow wealth for life. He designs comprehensive tailored investment solutions with strategic defensive investment approaches that retain growth potential. Guided by fiduciary standards, he works with clients to build a legacy and deliver ever increasing cash flow in retirement that will protect their lifestyle from the effects of inflation.
Contact Bert Doerhoff, CPA, by email at bdcpa(at)AccuBiz(dot)net; by phone at (573) 634-4006; or learn more at http://www.AuraWealth.com.