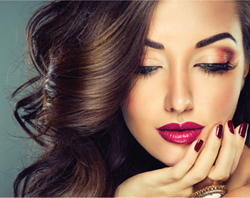 Bonnie Brovitz says "I love the way these lashes make me look and feel! People tell me that I look so much younger!"
Tempe, Arizona (PRWEB) October 27, 2015
Amazing Lash Studio's Tempe Marketplace location serves the Tempe, Mesa, Chandler and South Scottsdale areas at 2000 East Rio Salado Parkway - Suite 1074, Tempe, AZ 85281. The studio is located within the Tempe Marketplace District, near H&M, Forever 21, and Bath & Body Works.
Click here to Join Our Grand Opening Guest List.
Bonnie Brovitz was a customer before she and her husband, Jon Brovitz, decided to become Franchisees. Bonnie says, "I love the way these lashes make me look and feel! People tell me that I look so much younger!" Eyelash extensions are great for busy women who want to shorten the time it takes to get ready in the morning and still look pretty, which is why she wears lash extensions from Amazing Lash Studios.
Franchise veterans, Jon and Bonnie Brovitz have committed to 4 Amazing Lash Studios in the Phoenix, Scottsdale and Paradise Valley area. The Brovitz's were early Massage Envy Franchisees when they started in Franchising back in 2003. The Brovitz's currently own 13 Massage Envy's in the Phoenix and Tucson markets. "We chose to do Massage Envy because of its professionalism, convenience and affordable membership and we see the same core values with Amazing Lash Studios," stated Jon Brovitz.
Amazing Lash Studio currently offers a $79.99 introductory offer for a full set of eyelash extensions. Customers can purchase a membership for only $49.99 per month which includes one refill per month. "It is good to be working with Amazing Lash Studio CEO and Massage Envy Founder John Leonesio again. He has applied the same principles that made Massage Envy successful to Amazing Lash by bringing a luxury service into the mainstream" said Brovitz.
Synthetic lash extensions offer options for many aesthetic styles, ranging from easy, low-maintenance flair, to a more dramatic look, including thicker lashes or brightly colored lash sets. Every client's needs and goals go into customizing a personal look.
The extensions are lightweight and natural-looking, and they require only easy maintenance to keep them looking full. Amazing Lash Studio uses water-proof, pharmaceutical-grade adhesive that never touches the skin, so lash extensions stay put during bathing or swimming after the first 48 hours.
Amazing Lash Studios sets itself apart from other lash professionals with care, training and its patented lash application technique, which makes applying lashes faster and easier so appointments are shorter. During the application process, clients simply lie back, close their eyes and let the technicians use their expertise.
"It's so relaxing that it makes you fall asleep," Bonnie Brovitz said. In the private, spa-like application rooms, many clients do take the opportunity to nap and wake up to beautiful, enhanced lashes.
Amazing Lash Studios has been providing safe, high quality synthetic lashes since 2010, with locations nationwide. For more information on lashes at Tempe Marketplace contact (480) 219-3338 or 0085(at)amazinglashstudio(dot)com or http://www.amazinglashstudio.com/location/Tempe-Marketplace