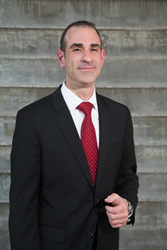 The weekend-long celebration presents many opportunities for drunk drivers to be on the roads, so police will certainly be on high alert.
Houston, Texas (PRWEB) October 29, 2015
Thanksgiving is one of the nation's most celebrated holidays, but it's also one of the most dangerous. Drivers should expect an increase in arrests and alcohol-related accidents this Thanksgiving, according Corso Law Group.
"The weekend-long celebration presents many opportunities for drunk drivers to be on the roads, so police will certainly be on high alert," said Christopher Corso, founder of Corso Law Group. "Due to the extended period of time, arrests are sure to increase similar to years past."
In 2013, Texas DPS troopers made more than 385 DWI arrests and issued 6,848 speeding citations during Thanksgiving weekend.
The fact the long holiday falls on a weekend also contributes to Thanksgiving being one of deadliest holidays in the U.S. Employees are typically given time off, leaving their nights available, the time of day at when more alcohol-related crashes occur.
According to MADD, fatal car crashes involving a drunk driver is almost 4.5 times more likely to occur at night than during the day. A troubling statistic when also combined with the fact that from "Blackout Wednesday", a popular term used to describe the evening before Thanksgiving to Thanksgiving Day, 40 percent of highway deaths in the U.S. are caused by alcohol-related crashes.
"The increased rate of drivers on the road also catches law enforcement's eye during this time of year. A higher number of drivers means increased opportunities for DWIs, speeding tickets and other traffic violations." Corso said.
According to U.S. Department of Transportation, approximately 91% of travel will take place by personal vehicle.
Corso Law Group is an experienced team of legal professionals who have handled thousands of DUIs in Arizona over a combined 30 years of practicing law. Founder Christopher Corso is a former Maricopa County (Ariz.) prosecutor whose legal team can help with drunk driving cases as well as other criminal defense needs such as criminal speeding, CDL tickets, photo radar tickets, felony charges, drug possession, weapons possession, violent crimes and more.
To schedule a free consultation with Corso Law Group, please visit http://corsolawgroup.com/texas/ or call (713) 231-0499
Corso Law Group, PLLC is located at 5177 Richmond Ave. Suite 1250 in Houston, Texas 77056.
About Corso Law Group
Founded by former prosecuting attorney Christopher P. Corso, Corso Law Group represents clients facing serious legal matters in Arizona and Texas. The firm uses its criminal defense experience to seek the best possible outcomes for its clients, with each case overseen by a team of experienced legal professionals dedicated to helping clients find their voice within the country's judicial system. For more information, please visit http://www.corsolawgroup.com.