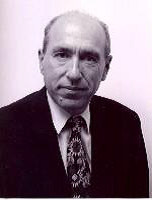 Dobbs Ferry, New York (PRWEB) November 05, 2015
Bruce J. Haber Elected Chairman of the Mercy College Board of Trustees
Mercy College is pleased to announce that Bruce J. Haber has been elected chairman of its Board of Trustees. Haber replaces Gary W. Brown, who led the Board since 2009, and who is stepping down as he is set to assume responsibility as Chief Executive Officer of CIBC FirstCaribbean International Bank, which is based in Barbados, in January. Haber, has nearly 30 years of management experience in the medical distribution industry. Haber is President of BJH Management, LLC, a firm specializing in turnaround consulting, private equity, and real estate investments.
"I am honored to be elected Chairman of Mercy College's Board of Trustees. Mercy is an institution which provides a quality education to students, who because of financial obstacles, might otherwise not have the opportunity to attend a private college," said Haber. "I hope to lead the way in helping the College fulfill its vision, and help shape the lives of the students we all care so much about."
"Bruce has made enormous contributions to Mercy College since he joined the board nine years ago. I am pleased to be succeeded as Board chair by such an experienced and dedicated individual," said Brown. "Bruce brings extensive expertise to the table, as well as a passion for advancing student success through education."
Mercy College President Tim Hall said: "I am excited to see Bruce take on this role. His work on the Board thus far has been important and meaningful. His experience and passion for Mercy students is evident in the work he has done here. I know his leadership will be a great asset to the Board and to Mercy College."
Prior to being elected Chairman, Haber served as chair of the Finance and Control Committee and as chair of the Compensation Committee. He has a B.S. in Economics and Finance from the City College of New York, and an M.B.A. in Finance from Baruch College. Haber resides on Long Island with his wife Michele Haber.
About Mercy College
Founded in 1950, Mercy College is a private, not-for-profit higher education institution that offers more than 90 undergraduate and graduate degree and certificate programs within five prestigious schools: Business, Education, Health and Natural Sciences, Liberal Arts and Social and Behavioral Sciences. Mercy College offers an engaging and personalized learning experience that includes the College's revolutionary Personalized Achievement Contract (PACT) program. The Mercy College PACT is the first program of its kind and now serves as a nationally recognized model for mentoring. http://www.mercy.edu/ 877-MERCY-GO.