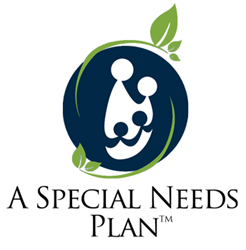 Just like Madeline, people with Down Syndrome are achieving so many milestones and having the opportunity to do so many amazing things
Charlotte, NC (PRWEB) November 03, 2015
Back on August 13th, 2015 Cosmopolitan released an article, "18-Year-Old Model With Down Syndrome Will Walk at New York Fashion Week, Change the World." Madeline is a model who has Down Syndrome, and she models to continue the "fight for all the people out there that are a bit different," according to her mother, Rosanne. "The modeling is fun and everything, but it's just a vehicle to get the message out." Article Here
"As we celebrate Madeline's success, Down Syndrome Awareness Month is all about getting the message out," agrees Ellen Linares, Chartered Special Needs Consultant with special needs planning firm A Special Needs Plan. "We love seeing all the progress people with Down Syndrome make throughout the year, and October is the time we highlight these achievements."
Just like Madeline, people with Down Syndrome are achieving so many milestones and having the opportunity to do so many amazing things. Certainly, as the job market opens up, so too do every variety of opportunities for long term savings for those with developmental disabilities. The special needs planning becomes more complex as career paths and other income possibilities arise. With more financial opportunities come more potential pitfalls when planning.
Many families are finding new trades or vocations that suit their loved one with developmental disabilities. This work needs to be continued, nurtured and fostered. The reality of who is going to guide them through this maze becomes more important as there are more assets from the individual's income. Doing special needs planning correctly means reviewing all aspects of a family's situation, and certainly, who will be the trustee of these assets as well as the guardian of the individual.
According to the Centers for Disease Control and Prevention, a broad study shows that between 1979 and 2003, there has been a 31% increase in Down Syndrome births. This same study stated that as of 1997, the median age at death is 49. "As these individuals are living longer, getting jobs and achieving more, the special needs planning for them must stay up to date and take advantage of every resource for their long term financial goals," says Linares. Coordinating the existing family plan by reviewing trustees and guardians is essential to continuing the work that has been started.
The message that needs to get out? It is still about back to basics for special needs planning, even more so when there is a vocation or avocation that the individual wants to pursue. As Madeline's mother said, it's about promoting a positive message about individuals who have developmental disabilities and finding their vehicle "to get the message out."
About A Special Needs Plan:
A Special Needs Plan is driven by what they call Unleash L.I.F.E.™- L.I.F.E. meaning Lasting Independence For Everyone™. This is accomplished with education, action, and support in the creation, implementation, and continued monitoring of a specifically designed lifelong and integrated plan for your family: parents, caregivers, your loved one with special needs and their siblings. Do you have peace of mind about your loved one's future independence? Your child needs answers and you deserve solutions! Call A Special Needs Plan, they can help! 704-557-9637 http://www.aspecialneedsplan.com