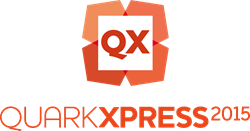 Denver, CO (PRWEB) November 03, 2015
DENVER, CO – November 3, 2015 – Quark Software Inc. announced a new special bundle offer for users who upgrade to or purchase QuarkXPress 2015 in November. Throughout the month, all eligible purchases of QuarkXPress 2015 will include a free copy of AutoCorrectXT, a QuarkXPress XTension worth $50 [€40/£30] from AthenaSoft.
AutoCorrectXT is the professional choice when it comes to "as-you-type" spell checking and auto corrections in QuarkXPress 2015 documents. It provides language-based spelling dictionaries and custom support for correcting misspelled words for more than 10 languages, including US English, International English, French, German, Dutch, Italian, Spanish, Portuguese, Russian, and Norwegian.
AutoCorrectXT also offers customized support for correcting misspelled words in real time as they are typed, enabling editors and typographers at every skill level to create accurate QuarkXPress documents quickly.
To take advantage of the special bundle offer from Quark, upgrade to or purchase QuarkXPress 2015 by November 30, 2015. To make a purchase or find out more about this offer please contact Quark Telesales, visit the Quark eStore, or contact an Authorized Reseller.
Learn more about QuarkXPress 2015 and AutoCorrectXT.
About QuarkXPress
QuarkXPress is leading graphic design and page layout software for creative professionals around the world who depend on quality, performance and stability. QuarkXPress 2015 is the newest version of QuarkXPress that features fast 64-bit architecture, industry-verified PDF/X-4 output, fixed layout interactive (app-like) eBook production, the top most user-requested features, and much more. Unlike many design suites, QuarkXPress is sold as a perpetual license, which means users make a single purchase and aren't locked into an ongoing subscription. Learn more about QuarkXPress 2015 here: http://www.quark.com/2015.
# # #
Quark, QuarkXPress and the Quark logo are trademarks or registered trademarks of Quark Software Inc. and its affiliates in the U.S. and/or other countries.