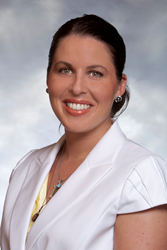 Birmingham, Michigan (PRWEB) November 03, 2015
Natural Family Planning, or NFP, is a method of birth regulation that is consistent with Catholic marriage vows by which a couple recognizes the natural, biological signs of fertility and infertility. To avoid pregnancy, the couple abstains from all sexual contact during the fertile time. To achieve pregnancy, the couple engages in marital intercourse during the fertile time.
Natural family planning and fertility are special interests of Dr. Bazger's. She is an NFP Medical Consultant in CREIGHTON MODEL FertilityCare System and Natural Procreative TECHNOLOGY, and is also familiar with and promotes the Billings Ovulation Method, Sympto-Thermal (Couple to Couple League), and the Ovulation Method (Mercedes Wilson's Love and Fertility). Dr. Bazger is Michigan's only Napro Surgeon.
For her patients, she aims to preserve natural fertility and optimize reproductive health by promoting a preventative, holistic approach to health and wellness. She also specializes in enhancing natural reproductive potential by addressing, diagnosing, and treating the underlying anatomic and physiologic conditions that cause infertility, such as hormone deficiencies, endometriosis, adhesive disease, and PCOS.
For more information, please visit their website at http://www.womensexcellence.com/obstetrics/natural-family-planning/
Women's Excellence is the most comprehensive obstetric and gynecologic office in Michigan. They also specialize in menopause, weight control, bladder control, endometriosis, robotic surgery, pelvic floor physical therapy, and midwifery services. The knowledgeable, well-trained, compassionate physicians and healthcare providers of Women's Excellence are taking new patients and are conveniently located in four locations throughout southeastern Michigan, Birmingham, Lake Orion, Clarkston and Metamora. For more information, visit http://www.womensexcellence.com.