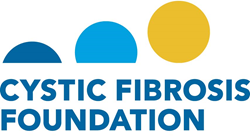 "4th Source is pleased to sponsor the Reach for a Star Gala in support of the Cystic Fibrosis Foundation. It's an honor to join Express Scripts in the fight against this life threatening illness," says Mark Molinari, Co-Founder of 4th Source
Tampa, Florida (PRWEB) November 05, 2015
4th Source, a rapidly-growing, U.S. based nearshore Information Technology services company, is proud to be a sponsor of the 24th Annual Reach for a Star Gala hosted by the Gateway Chapter of the Cystic Fibrosis Foundation. The event will take place in Clayton, Missouri on November 6th, 2015. The Reach for a Star Gala celebrates leaders in the community whose involvement helps provide a promising future for those living with cystic fibrosis.
Proceeds from the event will benefit the Cystic Fibrosis Foundation (CFF), the world's leader in the search for a cure for cystic fibrosis (CF). CFF helps fund research and drug development for CF and aims to provide anyone living with the disease the opportunity to lead full, productive lives. The hosting CFF organization, the Gateway Chapter of St. Louis, Missouri, is one of 70 chapters and branch offices across the country. "4th Source is pleased to sponsor the Reach for a Star Gala in support of the Cystic Fibrosis Foundation. It's an honor to join Express Scripts in the fight against this life threatening illness," says Mark Molinari, Co-Founder & Executive Chairman of 4th Source.
The gala, which will have a James Bond theme entitled "A Night of Intrigue," will include a cocktail reception, gourmet dinner, live and silent auctions and live entertainment. 4th Source is delighted to be a part of the night to support both the foundation and the local heroes who work to make a difference through their philanthropy.
About 4th Source
4th Source, founded in 2004 by Rick McKay and Mark Molinari, provides a smart solution for the challenging task of IT outsourcing by pairing up U.S. companies with their immediate neighbors in Mexico. The proximity streamlines what used to be a daunting and time-consuming task, allowing U.S. employees to work within the same or nearby time zones rather than halfway across the world. 4th Source was the first U.S. company of its kind to recognize Mexico as a practical alternative to outsourcing across the globe, and has since been recognized 5 times by Inc. 5000 as one of the fastest growing private companies in America.