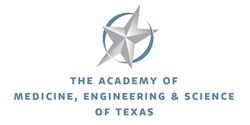 This summit will help Texas research institutions become more competitive in seeking federal funding for research, which will lead to increased job growth and stronger research programs at major academic and industry institutions. — Gordon England, TAMEST
Austin, Texas (PRWEB) November 05, 2015
The Academy of Medicine, Engineering & Science of Texas (TAMEST), in partnership with members of the Texas Congressional Delegation, will host the Texas Research Summit on Friday, November 13, 2015 at the Hyatt Lost Pines Resort, Lost Pines, Texas (near Austin). For the first time in Texas, this research summit will gather federal agencies and Texas' leading researchers together to highlight the outstanding research and innovation taking place in Texas. The objective of the summit is to better understand federal research priorities so that Texas research institutions are more competitive in seeking federal funding for research.
Top federal agency officials will describe their research priorities. Prominent Texas researchers will discuss where research in the areas of precision medicine, neuroscience, cybersecurity, materials design for electrical energy storage and advanced manufacturing is going and emphasize Texas-wide capabilities and expertise.
What: Texas Research Summit
When: Friday, Nov. 13, 2015, 8 AM—3 PM
Where: Hyatt Lost Pines Resort, Lost Pines, Texas (near Austin)
Who:
Federal Agency Speakers:
France Córdova, Ph.D., Director, NSF
Stefanie Tompkins, Ph.D., Director, Defense Sciences, DARPA
Roderic Pettigrew, Ph.D., M.D., Director, National Institute of Biomedical Imaging & Bioengineering, NIH
Phillip Singerman, Ph.D., Associate Director for Innovation and Industry Services, NIST
Texas Researchers:
Neuroscience—Tom Jacobs, Ph.D., Associate Vice Chancellor for Federal Relations, The University of Texas System
Materials Design for Electrical Energy Storage— Paul Chu, Ph.D., Founding Director & Chief Scientist, Texas Center for Superconductivity, University of Houston
Precision Medicine—Mauro Ferrari, Ph.D., President & CEO, Houston Methodist Research Institute
Cybersecurity—Krish Prabhu, Ph.D., President & Chief Technology Officer, AT&T Labs
Manufacturing— Joseph Beaman, Jr., Sc.D., Director, Advanced Manufacturing & Design Center, The University of Texas at Austin
Texas Congressional Delegation and University System Members:
Senator John Cornyn
Chancellor William H. McRaven
The full summit program is available here.
About TAMEST
TAMEST is what comes before the change you see in our state. A nonprofit and a brain trust for Texas, TAMEST convenes influential experts to promote cross-industry and cross-disciplinary knowledge sharing. Through TAMEST, research collides with industry. Our members make new discoveries, lay the groundwork for tackling critical issues, and change the course of funding, legislation, and society. With 270+ members, TAMEST is composed of the Texas-based members of the three National Academies (Institute of Medicine, National Academy of Engineering, and National Academy of Sciences) and the state's 10 Nobel Laureates. TAMEST brings the state's top scientific, academic, and corporate minds together to further position Texas as a national research leader. TAMEST also fosters the next generation of scientists and facilitates awareness and communication among the state's best and brightest about research priorities for the future. More information is available at http://www.tamest.org.
# # #