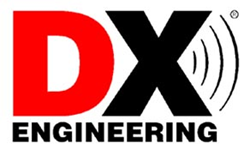 Tallmadge, OH (PRWEB) November 10, 2015
The XV2D Vietnam DXpedition is scheduled for November 23-December 5, 2015 in Mui Ne, Vietnam. The timing couldn't be better as the DXpedition occurs during the weekend-long 2015 CQ Worldwide CW Contest, which means Ham Radio enthusiasts from across the globe can make contact with the XV2D stations. The DXpedition will operate on the HF bands using CW, SSB and Digital modes.
To ensure the DXpedition's success, DX Engineering supplied the team with a pair of high-performance HF antennas: the Butternut HF2V 2-Band Vertical and Comet's H-422 Rotatable Trapped Dipole.
Manufactured by DX Engineering, the Butternut HF2V is an HF vertical that offers exceptional 80 and 40 meter performance. It can be mounted right to the ground and is just 32 feet high, perfect for temporary installations. The HF2V handles the full legal limit.
The Comet H-422 is optimized for the 40, 20, 15 and 10 meter bands, giving ample bandwidth for the anticipated popularity of the DXpedition. The DXpedition team was particularly attracted to the H-422's hassle-free set-up and small, 18 foot rotation radius. The HF antenna handles 1,000 watts.
DX Engineering also provided three of its 400MAX DX Series Low-Loss 50-Ohm 100 Foot Cable Assemblies.
DX Engineering has created the XV2D DXpedition Combo to give Amateur Operators an opportunity to emulate the XV2D Vietnam DXpedition station. It's now available at DXEngineering.com.
DX Engineering
http://www.DXEngineering.com
1-800-777-0703