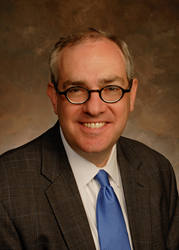 Contraception, sterilization and abortion-inducing drugs are not healthcare and participating in providing them to our employees violates our Catholic beliefs.
Irondale, AL (PRWEB) November 06, 2015
The following is a statement from EWTN Chairman and Chief Executive Officer Michael P. Warsaw:
"Today's decision by the US Supreme Court to take up the HHS contraceptive mandate cases, including the one filed by the Little Sisters of the Poor is wonderful news. In our own challenge to the mandate, EWTN has been waiting for the Atlanta-based US Court of Appeals for the Eleventh Circuit to issue a decision following oral arguments before that court in February 2015. Today's action by the Supreme Court may mean the EWTN case will be put on hold pending the outcome of the Supreme Court's decision.
"Contraception, sterilization and abortion-inducing drugs are not healthcare and participating in providing them to our employees violates our Catholic beliefs. When EWTN launched its first lawsuit against the mandate in 2012, we made it clear that we cannot and will not compromise our strongly held beliefs on these moral issues. We are extremely encouraged by the fact that the Supreme Court has chosen to weigh in on this unprecedented government violation of religious liberty. We ask our EWTN Family to continue to keep this matter in their prayers."
No. 14-12696-CC
IN THE UNITED STATES COURT OF APPEALS FOR THE ELEVENTH CIRCUIT