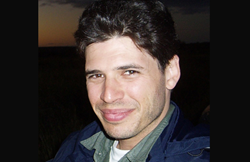 I'm thrilled to have a role in this event with so many leading specialists in the literacy and learning fields, and look forward to sharing my belief that all children can learn and thrive.
PRINCETON, NJ (PRWEB) November 10, 2015
Learning Ally, a nonprofit organization serving individuals with learning and visual disabilities, will host its second Spotlight on Dyslexia, a live online conference for parents and teachers of children who struggle with a reading disability.
Launching live on December 4th (and available on demand to registrants for two months afterward) the conference will feature over 20 acclaimed national experts speaking on many topics intended to help families navigate the education system, understand the intricacies of dyslexia and find solutions for their child's individual needs. Their sessions will be highly interactive and appropriate for teachers as well, with content delving into areas such as accommodations, classroom practices, assistive technology and more.
Max Brooks, best-selling author, graphic novelist, popular speaker and dyslexia advocate will be the conference keynote presenter. As the author of "World War Z," Brooks has appropriately titled his presentation "Taking on World War D: DYSLEXIA."
A partial roster of headlining speakers at Spotlight on Dyslexia includes:

Margie Gillis, educational researcher and President of Literacy How, presenting "Your Childs' Reading Instruction: What to Look For and Questions to Ask."
Tracy Block-Zaretsky and Kelli Sandman-Hurley, co-founders of the Dyslexia Training Institute, presenting "Common Scenarios That make IEP/504 Meetings Difficult and How to Navigate Them."
Marcus Soutra, Chief Operating Officer of Eye to Eye, presenting "From Doubt to Greatness: The Importance of Social Emotional Learning in the Lives of Young People with LD/ADHD.
Arlene Sonday, Orton-Gillingham practitioner and author, presenting "Why Teach Spelling?"
Stacy Goldfarb, reading specialist and special education teacher, presenting "My Child Was Diagnosed with Dyslexia – What Happens Next?"
Jamie Martin, assistive technology consultant and trainer, presenting "Lock and Key: Securing iPad Accessibility with Third-Party Keyboards."
Julia Csillag, Google educator, presenting "How Google Can Help Students with Dyslexia Develop Their Written Expression and More."
Beverly Wolf and Bonnie Meyer, certified Slingerland Instructors of Teachers, presenting on "The Non-Toxic Classroom: A Place for All Children to Learn to Read and Write."
New this year will be a special Dyslexia Legislation Update with Congresswoman Julia Brownley of California and Congressman Lamar Smith of Texas.
The event will be held on December 4, 2015, with a registration fee of $89 prior to November 20. A discount fee of $59 is available for Learning Ally members. All registrants will be able to access the complete roster of conference presentations and archived activities "on demand" for two months after the live event. For more information or to register for the conference, visit http://www.LearningAlly.org/dyslexiaconference.
About Learning Ally
Founded in 1948, Learning Ally supports K-12, college and graduate students, veterans and lifelong learners – all of whom read and learn differently due to dyslexia, blindness or visual impairment, and other disabilities. Through its extensive community events and support programs, Learning Ally enables parents, teachers and specialists to help students thrive and succeed. The organization hosts live and virtual events for families and teachers; provides instructive webinars led by experts as well as peer-to-peer sessions led by students; personal consultations for parents; and professional development workshops for educators.
Learning Ally's collection of 80,000 human-narrated audio textbooks and literature titles can be downloaded by students using their smartphones and tablets, and is the largest of its kind in the world. As a 501(c)3 nonprofit, Learning Ally is partially funded by grants from state and local education programs, and the generous contributions of individuals, foundations and corporations. For more information, visit https://LearningAlly.org.