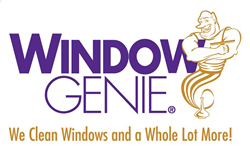 Our incentive serves to encourage our military men and women to pursue their dreams...
Cincinnati, OH (PRWEB) November 10, 2015
Franchise Business Review, a national franchisee satisfaction market research firm, announced that Window Genie has made its annual Top Franchises for Veteran's list. It is the only list of top franchises for veterans based on data from those who know best – the veterans who own them.
Window Genie's Founder and CEO Rik Nonelle said, "As a proud member of VetFran, Window Genie has a unique ability to give back. We offer veterans additional territory at no cost when purchasing a franchise. Our incentive serves to encourage our military men and women to pursue their dreams, be their own boss and feel fulfilled in their transition back into the working world through business ownership. Window Genie is a great match for veterans who are looking to join a team-oriented, systems-based and time-proven business model."
To compile this year's Top Franchises For Veterans research report, Franchise Business Review analyzed survey data from over 3,000 veteran franchisees representing 285 franchise brands.
"Many franchises entice veterans to invest via special incentives and discounts, but what really matters is what happens after they buy a franchise. The franchises featured in our Top Franchises For Veterans report have earned the seal of approval from the veterans who own them," says Michelle Rowan, President of Franchise Business Review.
Franchise Business Review's research regarding franchisees with military experience shows they are drawn to a number of franchise models and investment levels ranging from as low as $495 to over a million. The minimum start-up investment for Window Genie is $89,000.
One in seven franchises – more than 66,000 – in the U.S. is owned by a veteran, according to VetFran, a program founded to provide access and opportunities in franchising to veterans and their spouses. This may be because franchises provide veterans with a proven system, the benefits of which they appreciate after having worked within one for so many years. In addition, they enable veterans to simultaneously be in a leadership role and part of a team. This provides them with the sense of belonging they had while serving and the ability to fulfill their mission-oriented nature.
Veteran franchisees often outperform non-military franchisees because of the skills they acquired while serving. Their success is as dependent on the franchise brand they choose to invest in as it is on their experience. Two of the best ways for veterans to determine if a franchise opportunity is really as good as it appears is to speak with current franchisees and to look at its third-party franchisee satisfaction data. Window Genie's making Franchise Business Review's Top Franchises For Veterans list shows we have earned the respect of our veteran franchisees.
About Window Genie
Started in 1994, Cincinnati-based Window Genie is a national home service franchise specializing in residential and light commercial window cleaning, window tinting, pressure washing and gutter cleaning. Select markets also offer solar panel cleaning, roof washing, holiday lighting and more. Window Genie operates in over 200 markets in 27 states. Franchise opportunities are available nationwide.
About Franchise Business Review
Franchise Business Review is a national franchise market research firm that performs independent surveys of franchisee satisfaction and franchise buyer experiences. The firm's services include commissioned franchise research projects and industry-wide studies of franchisee satisfaction. Franchise Business Review is headquartered in Portsmouth, NH, and can be reached at (603) 433-2270. Visit http://www.franchisebusinessreview.com for more information.