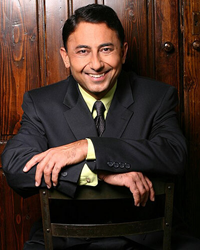 Vision is lIght. Diwali signifies spread of Vision
los angeles, ca (PRWEB) November 11, 2015
Khanna Vision Institute wishes Happy Diwali to all people of Indian origin and those who believe in victory of good over evil. This year Diwali also known as Deepawali is being celebrated on November 11. Dr. Khanna said, "Diwali is the festival of light or fire. Light also signifies vision."
Khanna Vision Institute is dedicated to spreading vision. It will soon announce the launch of a major vision enhancement program. Dr. Khanna is also on the board of the Indian Cultural Society. Khanna Vision Institute sponsored a Diwali event this week in Los Angeles. It was attended by hundreds of people of Indian diaspora.
Diwali is celebrated signifying victory of good over evil and light over darkness.
Rajesh Khanna, MD is a well known ophthalmologist in Los Angeles, Ca. He performs laser cataract surgery. He was born in India. He immigrated to the USA with his family in the nineties. He underwent advanced training in corneal and refractive surgery from University of Cincinnati. Today he practices sight saving surgery in Los Angeles. He has been featured in various newspapers like India post, Indian Journal and Ventura County Star. He is a columnist for the Acorn group of newspapers . His column on vision is aptly titled Aye Eye Doc.