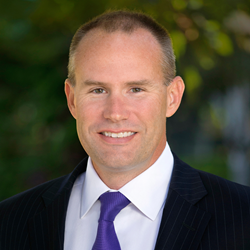 "This fund offers a lot of security and it follows the overwhelming demand we received during our first fund offering." -Stephen Seal
VANCOUVER, WASHINGTON (PRWEB) November 11, 2015
Voyager Pacific Capital Management (Voyager Pacific), a Vancouver, Washington-based investor in tax liens, announced that Voyager Pacific Opportunity Fund II, LLC, is now available to accredited investors. The release of the fund follows the success of Voyager Pacific Fund I, which closed in September after fully capitalizing.
"Our investors are interested in diversification," explained Voyager Pacific CEO, Stephen Seal. "This fund offers a lot of security and it follows the overwhelming demand we received during our first fund offering."
The $100 million Voyager Pacific Opportunity Fund II is a sizable, strategic leap forward, according to Seal. "It's much larger than Voyager Fund I, which ended up closing above projection at $2.28 million.
Voyager Fund II invests in relatively low-risk tax liens, vacant land and rental homes.These assets together are a desirable investment because of their high return, which may approach 15-16 percent. They also tend to have three things in common: Often they are behind on their property taxes, the deals are small and they generate a passive, monthly income.
Accredited investors wanting more information about Voyager Pacific can contact Stephen Seal at invest@voyagerpacific.com or 360.448.4000
About Voyager Pacific Capital Management
Voyager Pacific provides investors with the opportunity to obtain significantly higher returns while investing in relatively low-risk tax lien certificates. Leveraging its nearly two decades of experience in real estate, Voyager Pacific manages niche investment funds with a focus on tax lien certificates. For more information, visit http://www.voyagerpacific.com.
About Stephen Seal
Seal is a real estate and investment entrepreneur with an extensive, profitable track record building real estate companies and launching niche investment funds. In 1997, he founded LandCentral, which has become the largest online retailer of land in the United States. LandCentral.com has closed more than 11,000 real estate transactions in 35 states.