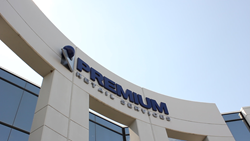 "We continue to deepen our leadership ranks with the absolute best people as part of our commitment to deliver world-class solutions for our partners..." - Brian Travers, CEO
SAINT LOUIS, MO (PRWEB) November 17, 2015
Premium Retail Services (Premium), a St. Louis-based provider of retail assisted sales, associate training, merchandising and field marketing announced today that Dick Doyle, Crawford Love and Paul Yoo have all joined the company to help strengthen Premium's teams in client services, consumer packaged goods and consumer electronics, respectively.
Dick Doyle assumes responsibilities as President, Client Services, where he will utilize his nearly 30 years of experience in retail leadership to deliver fresh ideas and unbeatable service to Premium's valued clients. Most recently, Mr. Doyle was EVP and Chief Customer Officer at Reflect Systems, a turnkey provider of digital media solutions for out-of-home digital experiences. Previously, in his 11-year career at Mosaic Sales Solutions, he built and led Mosaic's largest client teams, serving brands and retailers from Disney to Walmart and Best Buy. At Mosaic, he was known for driving exceptional levels of program performance, client satisfaction and growth. Prior to that, Mr. Doyle worked in leadership roles for H.E.B. Grocery Company and Caldor.
Mr. Doyle holds a bachelor's degree from Boston College and an MBA from Harvard Business School. He currently lives in Southlake, Texas with his wife Andrea and their two children.
Crawford Love, Premium's new VP of Business Development in Consumer Packaged Goods, joins the company after a 25-year stint in a variety of sales, marketing and operations roles at Procter & Gamble. There, he helped develop shopper, consumer, category, and customer based insights and strategies to deliver profitable sales growth. Most recently, Mr. Love was responsible for retailer differentiation and innovation strategies for pet care brands including Iams, Eukanuba and more.
Mr. Love holds a bachelor's degree as well as a Master's in Marketing from University of Colorado at Boulder's Leeds School of Business and resides in Scottsdale, Arizona with his wife Susan and their soft coated wheaten terrier, Dobson.
Paul Yoo joins Premium as Vice President, Strategic Accounts, providing direction to Premium's Samsung Field Marketing Organization. Most recently, Mr. Yoo held various roles for LG Home Entertainment and Home Appliances, including Director, Shopper Marketing and Director, In-Store Management. There, he contributed significantly to sales and market share growth of premium models. Previously, he managed in-store activity, integrated communications, advertising and account roles for companies including Saatchi & Saatchi X in New York and G2 Worldwide.
Mr. Yoo holds a bachelor's degree from the University of Technology in Sydney, Australia and currently resides in New York City with his wife Hyunsuk and their daughter.
Brian Travers, CEO of Premium Retail Services, said "We continue to deepen our leadership ranks with the absolute best people as part of our commitment to deliver world-class solutions for our partners. Dick, Crawford and Paul are all not only known and respected experts in their fields, but also people with great integrity and the will to win."
About Premium Retail Services
Founded in 1985, Premium Retail Services provides assisted sales, training, merchandising, field marketing and more for retailers and manufacturers across all trade channels.
Headquartered in Chesterfield, Missouri – a suburb of St. Louis – Premium is comprised of thousands of employees covering all 50 states, Canada, the Virgin Islands and Mexico.
Family owned and operated, Premium is committed to a tradition of integrity, family values and doing what's right for our clients and team members.
Known for our customized, consultative approach, Premium works hard to complement an experienced workforce with innovative answers to retail challenges. So whether you want to correct a simple out-of-stock situation or you need deep insights and analysis to help sharpen your retail approach, Premium has the expertise to help you achieve your goals.
Premium Retail Services. Results are in store.®
For more information, please visit http://www.premiumretail.com or contact Brian Cameron, Vice President of Marketing & Communications at bcameron(at)premiumretail(dot)com or 636.534.2571.