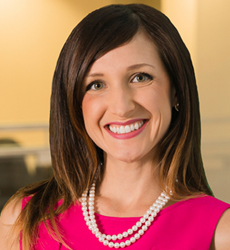 Bethany has been an incredible asset to the Jaffe team and our clients. She not only demonstrates an in-depth knowledge of media relations and PR, but she also understands the unique needs of our clients a
Washington, D.C. (PRWEB) November 17, 2015
Full-service legal industry marketing and PR agency, Jaffe, is pleased to announce that account executive Bethany Early has been named to the prestigious PR News 2015 list of "Rising PR Stars 30 & Under." Early joined Jaffe in January 2015 after working in-house as a communications manager at a law firm.
"Bethany has been an incredible asset to the Jaffe team and our clients," said Vivian Hood, President of Public Relations. "She not only demonstrates an in-depth knowledge of media relations and PR, but she also understands the unique needs of our clients and the legal industry. She continues to impress with her professionalism, skills and results for our clients, and we are proud that this recognition validates her as a remarkable young PR professional."
Early – who is based in Charlotte, North Carolina, but operates nationally as part of Jaffe's virtual office environment – earned her BS, summa cum laude, in public relations from Kent State University. She currently serves as the director at-large for the Public Relations Society of America Charlotte Chapter.
PR News' "Rising PR Stars 30 & Under" honors budding PR leaders and creative practitioners. Nominees must be practicing communications professionals. Entries are judged by a blue-chip panel of corporate, agency, nonprofit and academic executives, as well as by the staff of PR News. These rising PR stars will be celebrated at PR News' annual PR People, Rising PR Stars & Top Places to Work in PR Awards Luncheon on December 9, 2015 at the National Press Club in Washington, D.C.
###
About Jaffe
Jaffe is a full-service marketing and public relations agency devoted solely to law firms, legal vendors and legal associations, The agency operates through a unique virtual office environment with experienced consultants throughout the USA and in Canada. Jaffe prides itself on exceptional client service and comprehensive service offerings, including media relations, legal marketing and business development, creative services, content marketing, search engine optimization, and rankings assistance.